SEE US AT ASCO in Chicago! BOOTH #6062!





This Month's Clinical Focus: DERMATOLOGY

Melanoma Agent Surprise: Brain Tumors Shrink Too!
The efficacy of the investigational cancer agent dabrafenib (GlaxoSmithKline) evidently extends beyond its targets of solid tumors and melanomas that harbor BRAF mutations, according to a phase 1 trial.
The agent also reduced the size of brain metastases in 9 of 10 patients with advanced melanoma and asymptomatic brain lesions, and led to complete resolution in 4 of these patients, according to lead coauthors Gerald Falchook, MD, from the University of Texas M.D. Anderson Cancer Center in Houston, and Georgina Long, MD, from Melanoma Institute Australia in Sydney, and their colleagues.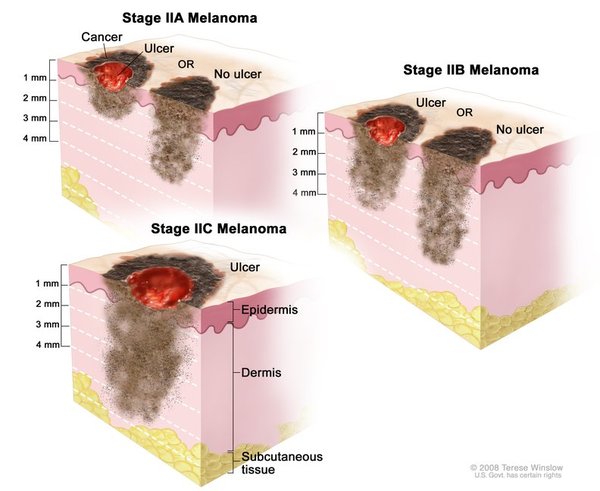 Results from their dose-escalation study of dabrafenib were published online May 17 in the Lancet.

The results in these 10 patients are relatively dramatic, the study authors report. "Patients with melanoma and brain metastases typically survive for less than 5 months; yet in this study, all 10 patients were alive at [5 months] and 2 patients had durable antitumor activity with survival beyond 12 months. One patient remains on treatment at 19 months," they write. The impact on brain metastases is unprecedented, according to experts writing in an accompanying comment.

"No previous systemic treatment has shown this degree of clinical activity against melanoma brain metastases," write Geoffrey Gibney, MD, and Vernon Sondak, MD, from the H. Lee Moffitt Cancer Center in Tampa, Florida, in their comment. In terms of safety and melanoma response, dabrafenib appears to be comparable to vemurafenib, which is the first approved inhibitor of BRAF-mutant melanoma, they point out.

"Importantly, the proportion of patients with Val600Glu BRAF-mutant melanoma treated at the recommended phase 2 dose with confirmed objective responses (15 [56%] of 27 patients) was similar to that reported in a phase 3 trial of vemurafenib (106 [48%] of 219 patients)," they write. Brain metastases also affect survival; melanoma patients with them have a median survival of 5 months, but patients without them live an average of 9 to 11 months, the authors report.

Standard approaches for managing brain metastases are resection, stereotactic radiosurgery, and whole-brain radiotherapy, write Drs. Gibney and Sondak. Some systemic therapies for melanoma, including ipilimumab, have demonstrated a positive but limited impact on brain metastases, as reported by Medscape Medical News. "Clearly, systemic agents of increased effectiveness are needed for this patient population," Drs. Gibney and Sondak argue. The effect of dabrafenib on brain metastases is "impressive," in part because it "was not predicted to cross the blood–brain barrier in substantial quantities," they add. "Our study supports the inclusion of patients with brain metastases in future drug trials in melanoma," say the study authors.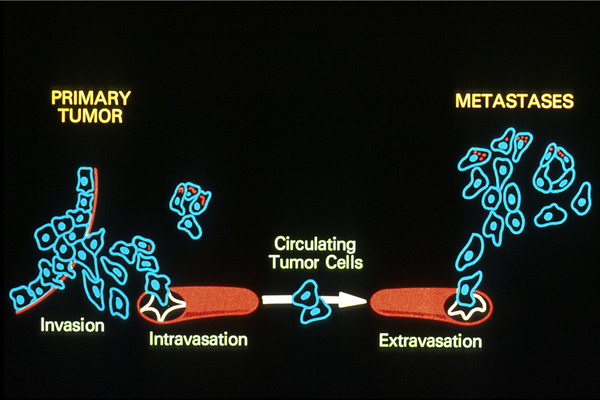 Further Study Details
The initial stage of this phase 1 study was designed to establish dosage. A total of 156 patients with metastatic melanoma and 28 with incurable solid tumors received escalating doses of dabrafenib, which resulted in a recommended phase 2 dose of 150 mg twice daily. In the second stage, efficacy at the recommended phase 2 dose was studied in 3 groups of patients with BRAF-mutant tumors: those with advanced melanoma, those with untreated melanoma brain metastases, and those with other BRAF-mutant solid tumors.

In the 36 patients with Val600 BRAF-mutant melanoma, half had tumor shrinkage. In 27 patients with Val600Glu BRAF-mutant melanoma, the overall confirmed response rate was 56%, as noted above. Confirmed responses to treatment were also noted in 4 of 18 patients (22%) with Val600Lys BRAF-mutant melanoma. No responses were reported in patients with tumors with Lys601Glu or Val600_Lys601delinsGlu BRAF mutations.

This trial helps establish exactly which patients with BRAF mutations are the best candidates for future study. "The high response rate in melanoma brain metastases and the near-equivalent progression-free survival in patients with Val600Lys or Val600Glu BRAF-mutant melanoma justify the inclusion of such patients in further trials of potent BRAF inhibitors," write the authors.

The most common grade 2 or higher adverse effects were cutaneous squamous cell carcinoma (a nonlethal form of skin cancer; 11%), fatigue (8%), and pyrexia (6%). "Although the adverse-event profiles of dabrafenib and vemurafenib are much the same, subtle differences seem to exist. Little or no skin photosensitivity was reported with dabrafenib, but it might cause more pyrexia than does vemurafenib," write Drs. Gibney and Sondak.
Funding was received from GlaxoSmithKline. Dr. Falchook and Dr. Long report financial relationships with GlaxoSmithKline. Some coauthors report financial relationships with GlaxoSmithKline, and some are employees of the company. Dr. Gibney and Dr. Sondak have disclosed no relevant financial relationships.
---
---
If you want to accelerate your clinical trials, you need to change the workflow paradigm.
Criterium knows resources are precious, time is the enemy, and results are paramount. Information Management done right is the key to successful trials. Our user-friendly technologies are integrated into all aspects of our clinical development services for improved efficiencies. And a talented in-house staff that is committed to the professional support of our clients' individual and particular needs is the backbone of our processes for maximum client outcomes.
We have managed successful clinical trials for over 20 years!
As a small and AGILE Global CRO, we have worked in a very WIDE RANGE of THERAPEUTIC indications, and now, with our newly acquired ONCOLOGY CAPABILITIES for translational studies with
AGICC and AMyC, the GI and Myeloma Constortias we are
"Changing The Way Cancer is Managed"
...and much more!
We have proprietary technology solutions that are proven
to improve your clinical trial results.

WHAT'S NEW AT CRITERIUM:
Current Enrolling for Global Studies:
NEW: Pancreatic Cancer / Ph II
NEW: Multiple Myeloma / Ph I
Hematology / PK-PD Ph II
Dermatology / Ph IV - NEW IND
Infectious Disease / Ph II
Burn Wound Study / Ph IV
CNS (Alzheimers) / Ph II
Hypogonadal Men (Testosterone)/Ph IV

OUR RESEARCH LIBRARY...
...is your access to continuing current information on successful clinical trials

---

OUR WHITE PAPERS
Critical Clinical Research Factors in the Down Economy
By Lawrence Reiter, Ph.D.
The Evolution of the Data Management Role: The Clinical Data Liaison
By Mary Stefanzick
India: A Target-Rich Environment
By Ronny Schnel

---

OUR VIDEOS
The DIA Interview
Featuring Lawrence Reiter, Ph.D.

Addressing the Challenge of Finding Investigators for Clinical Trials
Featuring Kabelo Pududu
The Clinical Data Liaison: The Key to Better, Faster Clinical Trials
Featuring John M. Hudak

---

OUR PODCASTS

NEW! Criterium Inc at the Q1 Conference Featuring John M. Hudak

The Site-Centric CRO: Best Practices
Featuring Ed Jahn, Clinical Ops Specialist & Jaime Hudak, CDL

Science is Greater than the Economy
Featuring Lawrence Reiter, Ph.D.

The Clinical Data Liaison: The Key to Better, Faster Clinical Trials
Featuring John M. Hudak

Agile Clinical Trials and the Use of Real-Time Data
Featuring John M. Hudak

---

OUR PUBLICATIONS

No Longer Lost In Translation
- Dr. Gavin Leong
PharmaVOICE Magazine

Predictions for the 2010 Pharma Market
- Lawrence Reiter, Ph.D.
Journal for Clinical Studies

Maintaining Clinical Operations: It's Just Good Business
- Lawrence Reiter, Ph.D.
PharmaVoice View on Clinical Operations

EDC Implementation
- Greg Bailey
PharmaVOICE, View on
E-Solutions
Going Global
- John M. Hudak
Future Pharmaceuticals
Trials Limber Up
- John M. Hudak
International Clinical Trials Magazine

---

OUR PRESENTATION
Criterium Capabilities Presentation

---

OUR BROCHURE