This Month's Clinical Focus:
Cardiology
Rotterdam Study: Coronary Calcium Linked to Heart Failure
Heart failure should be included among the outcomes in cardiac risk-assessment programs that include coronary artery calcium (CAC) screening, according to the authors of a new study showing an independent link between CAC and heart failure among the elderly [1].
Dr Maarten Leening (Erasmus Medical Center, Rotterdam, the Netherlands) and colleagues examined the incidents of heart failure and coronary disease in 1897 patients (average age 69.9) in the Rotterdam Study who underwent CAC scoring by computed tomography (CT). The median follow-up time in this study was 6.8 years, during which there were 78 cases of heart failure and 76 cases of nonfatal coronary disease. Results of Leening et al's study are published in the September 2012 issue of the Journal of the American College of Cardiology: Cardiovascular Imaging.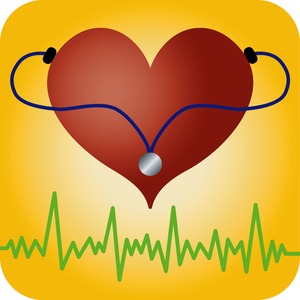 After adjustment for other cardiovascular risk factors, subjects with a CAC score greater than 400 were 4.1 times more likely to be diagnosed with heart failure than subjects whose baseline CAC score was under 10 (p=0.001). After the researchers removed data on the patients with incident nonfatal coronary disease, a CAC score over 400 was associated with a 2.9 times greater chance of heart failure than a score under 10 (p=0.046). Adding CAC to the other standard cardiovascular risk factors substantially improved the risk classification of subjects. The optimism-corrected C statistic increased from 0.030 to 0.734 with a continuous net reclassification index of 34%.
A major strength of this study, according to its authors, is that neither patients nor their doctors were informed about the CAC scores, so it is one of few studies designed to investigate the "unbiased association between CAC and future heart failure," Leening et al point out, citing research showing that awareness of a high CAC score might motivate patients to modify other risk factors.
Heart failure represented 40% of the first cardiac events observed in this study, which is consistent with findings of the Framingham Study, Leening et al observe. "This reinforces heart failure as an additional outcome measure in studies on cardiovascular risk prediction in the elderly, in addition to hard coronary outcomes. The effect of adding CAC to traditional risk factors for coronary disease has not yet been shown to be cost-effective in large randomized trials, Leening et al point out. Therefore, "given our study results, heart failure should be considered an additional outcome measure in possible future cardiac risk-assessment programs using CAC screening."
Calcification Suggests Early Progress Toward Heart Failure
Commenting on the study, Dr Michael Blaha (Johns Hopkins University, Baltimore, MD) told heartwire, "It is not surprising that CAC is an excellent predictor of new heart failure. By virtue of being a direct measure of vascular aging, rather than a simple risk factor, CAC enables us to integrate risk exposure of a patient's entire lifetime. In almost all cases, direct measures of disease and end-organ injury will trump individual risk factors for risk prediction," he said, adding that left ventricular area measures on CT and measures of arterial stiffening shown by MRI or pulse-wave velocity may also help predict heart failure.
Dr Matthew Budoff (Los Angeles Biomedical Research Institute, CA) observed that the Rotterdam findings are consistent with the research going back over a decade that shows that CAC predicts ischemic heart disease very well. "CAC causes MI and leads to congestive heart failure, and CAC predicts ischemic etiology of congestive heart failure," Budoff told heartwire. "Incorporating future congestive heart-failure considerations is important, but it is a natural extension of being concerned that CAC increases risk of cardiovascular events by 10-fold, and survivors of those events (angina, myocardial infarction) will have subsequent heart failure if enough of the myocardium is compromised."
In an accompanying editorial [2], Drs Anjali Tik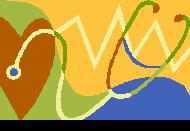 u Owens and Mariell Jessup (University of Pennsylvania, Philadelphia), argue that the progression of heart failure is described better with the American Heart Association/American College of Cardiology-endorsed staging system based on pathophysiology and symptoms, rather than the NYHA functional classifications. Understood within the AHA/ACC scheme, the Leening et al study shows that "subjects with increased CAC can be considered to have at least ACC/AHA stage A disease and should be targeted with aggressive strategies to prevent progression to symptomatic disease."
Jessup and Owens write that the Rotterdam study confirms other recent studies of myocardial dysfunction in asymptomatic subjects showing a correlation between areas of CAC and areas of wall-motion dysfunction seen on cardiac MRI. Patients with this subtle structural dysfunction may be in ACC/AHA stage B, so future studies should try to determine whether HF develops in subjects with reduced or preserved ejection fraction.
Whether adding CAC to the standard risk-stratification assessments for heart failure is cost-effective or changes patient or physician behavior remains to be seen, Jessup and Owens point out. But "most importantly, it continues to be evident that we are not doing as much as we can to address and treat standard risk factors, including hypertension, diabetes, obesity, hyperlipidemia, and smoking, using evidence-based measures to prevent HF," the editorialists write. "Indeed, it could be argued that spending more money on the identification of HF risk is ill-advised and should rather be spent on the effective management of hypertension or the prevention of obesity for a greater number of patients."
From Heartwire September 10, 2012 By Reed Miller
Sources/References:
1. Leening MJG, Elias-Smale SE, Kavousi M, et al. Coronary calcification and the risk of heart failure in the elderly: The Rotterdam Study. JACC Cardiovasc Imaging 2012; 5:874–880.
2. Owens AT and Jessup M. What if we could prevent heart failure? JACC Cardiovasc Imaging 2012; 5:881-883.
---
---
If you want to accelerate your clinical trials, you need to change the workflow paradigm.
Criterium knows resources are precious, time is the enemy, and results are paramount. Information Management done right is the key to successful trials. Our user-friendly technologies are integrated into all aspects of our clinical development services for improved efficiencies. And a talented in-house staff that is committed to the professional support of our clients' individual and particular needs is the backbone of our processes for maximum client outcomes.
We have managed successful clinical trials for over 20 years!
As a small and AGILE Global CRO, we have worked in a very WIDE RANGE of THERAPEUTIC indications, and now, with our expanded and newly acquired Oncology CRO "CORE Science Solutions" we are "Changing The Way Cancer is Managed"

...and much more

!
We have several proprietary technology solutions that are proven
to improve your clinical trial results.