This Month's Clinical Focus:
Medical Devices
Is Anterior Cervical Fusion With a Porous Tantalum Implant a Cost-effective Method to Treat Cervical Disc Disease With Radiculopathy?
ABSTRACT:
Study Design. Retrospective cost-effectiveness analysis.
Objective. To determine the relative cost-effectiveness of anterior cervical discectomy with fusion (ACDF) using a porous tantalum implant compared with autograft with plating, for single-level cervical disc disease with radiculopathy.

Summary of Background Data. ACDF with autograft as an interbody spacer is a generally accepted method to treat degenerated cervical discs with radiculopathy. Concerns about donor site morbidity and the structural characteristics of autograft stimulated investigations of alternative materials. Techniques may differ in their operative risks, complications, outcomes, and resource use.
Methods. A retrospective review of clinical outcomes and total cost of illness for 5 years postsurgery was performed for 61 consecutive patients enrolled for this study. Twenty-eight patients were treated with single-level ACDF using either a stand-alone, porous tantalum implant, without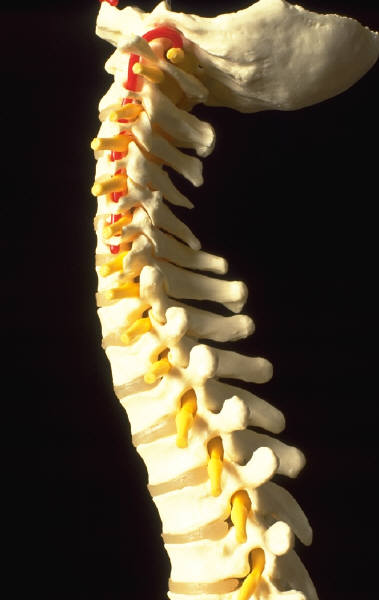 graft inside the implant, and 33 patients received autograft and plating. A cost-effectiveness analysis comparing the 2 ACDF treatment methods was conducted. This article reports clinical assessments, quality adjusted life years gained, and an incremental cost-effectiveness ratio analysis.
Results. Patients in both cohorts reported improved clinical outcomes, including neck disability index, visual analogue scale, Short-Form 36, Odom's clinical assessment, and patient satisfaction at 5 years postindex surgery. The mean cost of illness for the study period, including preoperative through 5 years postoperative assessments, was 6806 € per patient treated with tantalum and 10,143 € per patient receiving autograft and plate. Quality-adjusted life years (QALY) gained were 9.41 and 7.14 for the tantalum and control cohorts, respectively. The cost per QALY for the tantalum group was 723 € and 1420 € for the control group. The incremental cost-effectiveness ratio of ACDF with a porous tantalum implant compared with ACDF with autograft and plate was -1473 € per patient per year for the duration of this study.
Conclusion. This cost-effectiveness analysis reports favorable results for ACDF procedures utilizing a tantalum implant. The data reported suggest that using porous tantalum as a stand-alone device is less costly and more effective than autograft and plate in ACDF procedures.

SOURCES: Spine. 2012;37(20):1734-1741. © 2012 Lippincott Williams & Wilkins Authors: Mariano Fernández-Fairen, MD, PhD, Antonio Murcia, MD, PhD, Ana Torres, MD, PhD, Daniel Hernández-Vaquero, MD, PhD, Ann M. Menzie, MS. See the entire article at: http://www.medscape.com/viewarticle/771220
---
Scheduled Brain Stimulation Eases Tics in Tourette Patients

In a small proof-of-concept trial, scheduled deep brain stimulation (DBS) for Tourette syndrome was safe and improved motor and vocal tics, researchers report.
The usual approach is to apply continuous electricity to the brain. "This study pushes the envelope in developing a new paradigm for treatment of Tourette. Giving schedules of stimulation instead of chronic stimulation is only one step away from the holy grail of responsive stimulation," stated lead author Dr. Michael S. Okun, co-director of the University of Florida Center for Movement Disorders and Neurorestoration in Gainesville. "The nonpersistent nature of tics in Tourette syndrome may offer a window of opportunity" for scheduled simulation, he and his colleagues wrote in a report online October 8 in Archives of Neurology.
While none of the five patients achieved the main outcome measure of a 50% improvement in Yale Global Tic Severity Score (YGTSS) during the six-month study, patients did show significant improvements on YGTSS and other measurements of impairment and tic severity. Funded by the National Institutes of Health, the study tested the safety and preliminary efficacy of implanted DBS for scheduled stimulation in the bilateral centromedian thalamic region.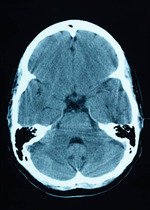 Patients were evaluated at baseline and then six months later, on three separate days, with the device continuously on, with it off, or with stimulation going on and off at scheduled intervals. After the device was implanted, patients underwent monthly programming sessions in which the researchers adjusted the timing and intensity of stimulation. All but one patient required independent programming of neurostimulators for each brain hemisphere for optimal results.
When tested at six months on scheduled stimulation, patients had a mean 17.8 point drop in YGTSS total score (p=0.01) compared to baseline, an 11.3 point drop in impairment score (p=0.007), a 2.8 point drop in motor score (p=0.045), a 5.8 point drop in Modified Rush Tic Rating Scale Score (p=0.01), and a 2.2 point lower phonic tic severity score (p=0.04).
And when stimulation was effective in suppressing tics, patients reported "a subjective feeling of calmness."
Continuous DBT is effective for several different movement and neuropsychiatric disorders, including Tourette syndrome, Dr. Okun and his team note in their report. "One of the worries about continuous stimulation is the possible development of tolerance," the researcher told Reuters Health. "Additionally side effects may be greater, and battery life shorter with this approach."
In the current study, Dr. Okun said, "We learned important lessons about the specificity of stimulation for each patient and each kind of tic. Some tics required very short trains of stimulation and others could be controlled with longer trains. We are now deep into solving the mystery of why these issues exist. These nuances of stimulation response will guide us as we build new devices for the field."
Sources/References: By Anne Harding Reuters Health Information http://bit.ly/WprEVh Arch Neurol 2012. See the entire article at: http://www.medscape.com/viewarticle/772626
---
---
If you want to accelerate your clinical trials, you need to change the workflow paradigm.
Criterium knows resources are precious, time is the enemy, and results are paramount. Information Management done right is the key to successful trials. Our user-friendly technologies are integrated into all aspects of our clinical development services for improved efficiencies. And a talented in-house staff that is committed to the professional support of our clients' individual and particular needs is the backbone of our processes for maximum client outcomes.
We have managed successful clinical trials for over 20 years!
As a small and AGILE Global CRO, we have worked in a very WIDE RANGE of THERAPEUTIC indications, and now, with our expanded and newly acquired Oncology CRO "CORE Science Solutions" we are "Changing The Way Cancer is Managed"

...and much more

!
We have several proprietary technology solutions that are proven
to improve your clinical trial results.