Meet Us at:
PMRG CONNECT 2015
March 15-17 in Gaylord Nat'l Harbor MD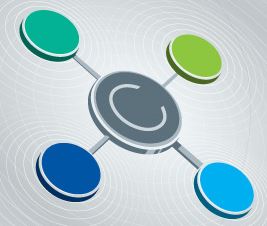 CALL Ronny Schnel, Exec. Dir. BD
at 310-619-6691

<
This Month's Clinical Focus:
<
<
ALLERGY & ASTHMA
>
Gut Microflora in Cutting-Edge Allergy and Asthma Care
Technological advances are transforming how many physicians think about allergy and asthma. This year's American Academy of Allergy, Asthma & Immunology (AAAAI) conference presents how the microbiome could change disease management.
"They're now using DNA techniques, measuring certain types of RNA that only occur in bacterial or viral species," said meeting program chair Paul Williams, MD, from the Northwest Allergy & Asthma Center in Mount Vernon, Washington. "There are millions of organisms inhabiting the gastrointestinal tract that we didn't know about," he explained. "It's not only the species that is important; even the strain of bacteria and the collection are important because they interact with each other and they interact with diet. All of that plays a role in inflammation and immune response."

During the meeting, delegates will be guided through the hygiene hypothesis to the more murky details of the link between gut microflora and asthma and allergies.

A plenary will look at how the microbial environment influences the development of allergic diseases, an oral abstract session will highlight some of the links between infant and maternal microbiome and allergen exposure, and a translational symposium will examine how microbiome discoveries could guide future probiotic regimens for the treatment and prevention of food allergy and atopic dermatitis.

"The concept of the microbiome and the gut is getting another wave, if you will, because there's more science now. It's a very trendy topic," said Mary Beth Fasano, MD, from the University of Iowa Carver College of Medicine in Iowa City, who is vice chair of the annual meeting program subcommittee.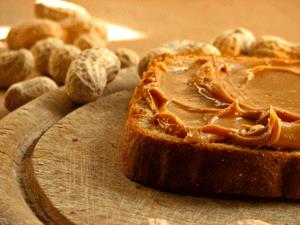 Gideon Lack, MD, from Guy's and St Thomas' NHS Foundation Trust in London, United Kingdom, will present much-anticipated results from the Learning Early About Peanut (LEAP) study.
LEAP Results

"The LEAP study was based on the hypothesis that early feeding of foods reduces the development of allergy," Dr Williams explained. "There have been smaller studies and epidemiologic studies that suggest this, but this is the first controlled study."

Immunotherapy will also be the subject of an oral abstract session. Newer epicutaneous and intralymphatic forms of delivery will be presented and discussed along with the more recognized oral and sublingual forms of immunotherapy.

Asthma Type to Map Treatment

A presentation on the task of classifying heterogeneous forms of asthma into distinct phenotypes is designed to guide delegates "From Bench to Guidelines."

The identification of associations between biomarkers and ideal therapy will help patients, said Dr Williams. To this end, Stanley Szefler, MD, from Denver, will address the use of therapies based on biomarkers, phenotypes, and endotypes, and Mario Castro, MD, from Washington University in St Louis, will discuss guideline recommendations and emerging treatments for severe asthma.

"I think that in the next couple of years, this science will translate into a doctor being able to tell patients what type of asthma they have and the best cocktail of medications to take," Dr Fasano said.

"People continue to identify certain biomarkers and patterns of cytokines that seem to better identify different types of asthma," she explained. "If we can classify or phenotype someone's asthma, we could really provide focused therapeutic care."

Source: Kate Johnson for Medscape News
Full Article at: http://www.medscape.com/viewarticle/839877

---
Celsus Therapeutics Skin Cream Fails Study

British drugmaker Celsus Therapeutics Plc's skin cream failed the main goal of a mid-stage study, sending its shares down as much as 83%

Celsus Chief Executive Gur Roshwalb said he was "surprised" by the number of patients who responded to a placebo.

The cream, MRX-6, is being developed to treat atopic dermatitis, or eczema, a chronic skin rash or inflammation that often appears in infancy or childhood. The cause of the disease is unknown.

The National Institutes of Health estimates that eczema affects between 9% and 30% of the U.S. population. Current treatments for the condition include corticosteroid creams and ointments, with antibiotics being prescribed if the rash follows an infection. Celsus said earlier that MRX-6 would be a safer and more effective alternative to corticosteroids, which are often associated with behavioral changes, weight gain, high blood sugar and diabetes.

Earlier tests of the cream, MRX-6, found it to be safe and effective for use in adults. The trial results announced on Tuesday showed that the drug failed to replicate that success in children. Celsus said it would analyze the data from the trial and determine the next steps for the drug, its lead compound.

Source: Reuters Health Information
Full Article at: http://www.medscape.com/viewarticle/839917
WHAT'S NEW AT CRITERIUM:
Current Global Studies:
OPEN: Critical Limb Ischemia / Ph II
Multiple Myeloma / Ph I
Acute Otitis Media / Ph III
Burn Wound Study / Ph IV
Hypogonadal Men / Ph IV

SEE ALL OUR STUDIES
OUR RESEARCH LIBRARY...
...is your access to continuing current information on successful clinical trials
---
FOLLOW OUR POSTS
See ALL POSTS at our BLOG


New Allergy Treatment Helps 80% of Kids


Top 5 Breakthroughs in Lung Cancer


New Consortia Expand Translational Research


Cancer's DNA Fingerprint
---
WATCH OUR VIDEOS
Airport Network - One Minute with Criterium CRO on Excellence in Clinical Trials
Featured at Travellers Hubs in US Airports
The Clinical Data Liaison: The Key to Better, Faster Clinical Trials
Featuring John M. Hudak
---
LISTEN to OUR PODCASTS
CNN Interview with John Hudak Featured at Travellers Hubs in US Airports
Criterium Celebrates 20 Years at the Q1 Conference Featuring John M. Hudak
The Site-Centric CRO: Best Practices for Excellent Site Relationships
Featuring Ed Jahn, Clinical Ops Specialist & Jaime Hudak, CDL
The Clinical Data Liaison: The Key to Better, Faster Clinical Trials
Featuring John M. Hudak
Agile Clinical Trials and the Use of Real-Time Data
Featuring John M. Hudak
---
READ OUR PUBLICATIONS
Advantages of the Clinical Research Environment in South Africa
- Dr. Gavin Leong, & Karen Mallalieu, Sr CTA
Journal for Clinical Studies


The Evolution of the Data Management Role: The Clinical Data Liaison
- Mary Stefanzick


Critical Clinical Research Factors in the Down Economy - Lawrence Reiter, Ph.D


No Longer Lost In Translation
- Dr. Gavin Leong PharmaVOICE Magazine
Maintaining Clinical Operations: It's Just Good Business PharmaVoice View on Clinical Operations


EDC Implementation
- Greg Bailey PharmaVOICE, View on E-Solutions


Going Global
- John M. Hudak Future Pharmaceuticals


Trials Limber Up
- John M. Hudak Int'l Clinical Trials Magazine
---
VIEW OUR PRESENTATION
---
DOWNLOAD OUR BROCHURE
---
If you want to accelerate
your clinical trials, you need
to change the workflow paradigm.
Criterium knows resources are precious, time is the enemy, and results are paramount.

Information Management done right is the key to successful trials. Our user-friendly technologies are integrated into all aspects of our clinical development services for improved trial efficiencies.

We have a talented in-house staff committed to the professional support of our clients' specific needs. It is the backbone of our processes creating maximum client outcomes.
We have managed successful clinical trials for

over 20 years!
As a small and AGILE Global CRO,
we have worked in a very WIDE RANGE of THERAPEUTIC indications, and now, with our expanded Oncology Consortia we are "Changing The Way Cancer is Managed"

We have several
proprietary technology solutions that are
proven to improve your
clinical trial results.

Contact: John Hudak, President at jmhudak@criteriuminc.com