Meet Us at: CLIN OPS &
OUTSOURCING in Medical Device Trials
JUN 23-24 in Minneapolis MN




CALL Ronny Schnel, Exec. Dir. BD
at 310-619-6691 to CONNECT with Us!

<
This Month's Clinical Focus:
<
<
MEDICAL DEVICES in DIABETES
>
Synthetic biology: Engineered cells detect diabetes
A Stanford-designed project has built a startling new tool for diagnostic medicine: living biosensors made of bacteria that glow a particular color when they detect trouble.
The team rewired the genetic circuitry inside bacterial cells so that the cells recognized abnormal glucose levels in urine, signaling diabetes. The custom-designed bacteria show the practical promise of the fledgling field of synthetic biology, which designs and builds organisms unlike anything made by Mother Nature.

"We are showing that we can begin to use engineering tools to systematically program cells for use as human medical diagnostics," said Drew<![if !vml]>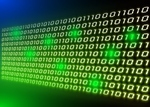 <![endif]> Endy of Stanford's School of Engineering, where the project had its start before moving with its lead investigator Jerome Bonnet to France's Institut de Genetique Moleculaire de Montpellier. The cells, tested in patients' urine samples, performed almost as well as the conventional diabetes dipstick, Bonnet reported.

While synthetic biology cannot yet create artificial life from scratch, projects like this one show that it's possible to swap out a cell's original operating system for a lab-designed one. Then these made-to-order creations can be put to work. The cells can respond and adapt to their surroundings in ways that current diagnostic devices cannot. They are very sensitive detectors of foreign substances. They live a long time, even in harsh environments. And because cells multiply, it is very simple to create enough for thousands of tests. "Our work could be a steppingstone toward future applications that use living cells to perform diagnostics," Bonnet wrote in the paper.

The news is an outgrowth of Stanford's 2013 landmark success in building a "biological computer." This approach relies on the same concept as electronics, where a transistor controls the flow of electrons along a circuit. But instead of silicon, it uses a transistor-like device composed of genetic material, called a transcriptor, which controls the flow of an important protein as it travels along a strand of DNA, like an electron on a copper wire. This genetic material serves as a biological version of electrical engineers' "logic gates" — the building blocks of digital circuits that send and receive signals. The internal computer communicates by engineering a cell to change color.

In this experiment, when integrated inside E. coli bacteria cells and suspended inside gel-like balls, they delivered true-false answers to this biological question: Do you detect glucose? The bacteria emitted a glow from a red fluorescent protein to reveal the presence of abnormal glucose levels in the urine from 12 different diabetic patients.

"Since the late '70s and early '80s, techniques in molecular biology and genetic engineering have allowed us to utilize lower forms of life, like bacteria, for therapeutic purposes," such as production of synthetic human insulin," said Dagogo-Jack. "The role of bacteria as useful allies in the war against disease is well-established. However, the current urine-based work" of the Stanford study "will need to be refined," he added. "What is needed are detection systems that operate in the body, instead of in excreted urine," which signals trouble too late. "Blood levels are more informative, in real time." Someday, he hopes, medical devices with built-in biological computers could monitor — or even alter — cellular behaviors from inside a patient's body.

Stanford has turned over its "biological computer" insights to the public domain, rather than privatizing it, which is speeding its adoption at other universities. "We wish to enable everyone to work together to create a free-to-use tool kit for medical diagnostics powered by engineered cells," Endy said.

Source: By Lisa M. Krieger San Jose Mercury News - Displayed with permission from Tribune Content Agency via RePubHub.com

---

Medtronic announces glucose-data app, diabetes partnership with Samsung

Medtronic PLC received approval to sell a device for diabetes patients that displays real-time insulin levels on Internet-enabled devices and sends out text messages to loved ones if something goes wrong.

The first project in the collaboration will involve the development of mobile applications optimized to display data from Medtronic's newly approved device, the MiniMed Connect, on Samsung smartphones. The company's phones run on the Android operating system, which is used by about 80 percent of mobile phone users, the companies said. "We are excited to partner with Medtronic to develop diabetes management solutions that produce positive change and greater autonomy for people living with diabetes," Dr. David Rhew, chief medical officer for Samsung Electronics America, said in a news release.

In addition to launching new insulin pumps and moving toward the development of a true "artificial pancreas," Medtronic has acquired a Dutch diabetes practice and partnered with IBM Watson Health to develop what it calls "diabetes management solutions."

<![if !vml]>
<![endif]>The MiniMed Connect is a device that
fits in a pocket or can be hung on a keychain, the company said. It reads, displays and transmits data from an implanted Medtronic pump called the MiniMed 530G, which was approved by the FDA two years ago, as well as the older MiniMed Revel system. The systems generally are used by patients with Type 1 diabetes, as well as a subset of Type 2 patients who require intensive management involving multiple daily insulin doses.

The 530G includes an externally-worn glucose sensor and insulin pump that continually delivers insulin through an infusion system inserted under the skin. The system can be programmed to shut off delivery automatically if glucose levels reach predefined thresholds. The Connect allows glucose and insulin levels to be displayed on an app and a web display, for patients and their caregivers. The device can send texts to family members if a person's MiniMed sensor detects glucose going too high or low, or if an alarm on the pump isn't cleared.

Source: By Joe Carlson Star Tribune - Displayed with permission from Tribune Content Agency via RePubHub.com

---
WHAT'S NEW AT CRITERIUM:
Current Global Studies:
Critical Limb Ischemia / Ph II
Leukemia/Lymphoma / Ph IIa
Necrotizing Fasciitis / Ph III
NSCLC / Ph II
Breast CA with Brain Mets / Ph II

SEE ALL OUR STUDIES
OUR RESEARCH LIBRARY...
...is your access to continuing current information on successful clinical trials
---
FOLLOW OUR POSTS
See ALL POSTS at our BLOG


Other Gene Tests for Cancer


FDA Halozyme Update


New Allergy Treatment Helps 80% of Kids


Top 5 Breakthroughs in Lung Cancer

---
WATCH OUR VIDEOS
Airport Network - One Minute with Criterium CRO on Excellence in Clinical Trials
Featured at Travellers Hubs in US Airports
The Clinical Data Liaison: The Key to Better, Faster Clinical Trials
Featuring John M. Hudak
---
LISTEN to OUR PODCASTS
CNN Interview with John Hudak Featured at Travellers Hubs in US Airports
Criterium Celebrates 20 Years at the Q1 Conference Featuring John M. Hudak
The Site-Centric CRO: Best Practices for Excellent Site Relationships
Featuring Ed Jahn, Clinical Ops Specialist & Jaime Hudak, CDL
The Clinical Data Liaison: The Key to Better, Faster Clinical Trials
Featuring John M. Hudak
Agile Clinical Trials and the Use of Real-Time Data
Featuring John M. Hudak
---
READ OUR PUBLICATIONS
NEW WHITEPAPER!

Translational Science in Oncology for Better Cancer Treatment - John S. Macdonald, MD


Advantages of the Clinical Research Environment in South Africa
- Dr. Gavin Leong, & Karen Mallalieu, Sr CTA
Journal for Clinical Studies


The Evolution of the Data Management Role: The Clinical Data Liaison
- Mary Stefanzick


Critical Clinical Research Factors in the Down Economy - Lawrence Reiter, Ph.D


No Longer Lost In Translation
- Dr. Gavin Leong PharmaVOICE Magazine
Maintaining Clinical Operations: It's Just Good Business PharmaVoice View on Clinical Operations


EDC Implementation
- Greg Bailey PharmaVOICE, View on E-Solutions

---
VIEW OUR PRESENTATION
---
DOWNLOAD OUR BROCHURE
---
ACCESS MORE RESOURCES:

Clinical Trials Yearbook:
Available ONLINE Now




LINK TO YEARBOOK

---
If you want to accelerate
your clinical trials, you need
to change the workflow paradigm.
Criterium knows resources are precious, time is the enemy, and results are paramount.

Information Management done right is the key to successful trials. Our user-friendly technologies are integrated into all aspects of our clinical development services for improved trial efficiencies.

We have a talented in-house staff committed to the professional support of our clients' specific needs. It is the backbone of our processes creating maximum client outcomes.
We have managed successful clinical trials for

over 20 years!
As a small and AGILE Global CRO,
we have worked in a very WIDE RANGE of THERAPEUTIC indications, and now, with our expanded Oncology Consortia we are "Changing The Way Cancer is Managed"

We have several
proprietary technology solutions that are
proven to improve your
clinical trial results.

Contact: John Hudak, President at jmhudak@criteriuminc.com