Come meet us at:
16th International Lung Cancer Congress
July 30 - Aug 1 in Huntington Beach, CA

CALL Ronny Schnel, Exec. Dir. BD at
310-619-6691 to set up a time!

This Month's Clinical Focus: INFECTIOUS DISEASE

---
UN: World can end AIDS epidemic by 2030
The UN has said the world can end the AIDS epidemic within 15 years, but senior officials said that would only be possible by breaking the pharmaceutical industries "tight grip" on government policies.
UN Secretary-General Ban Ki-moon said reaching the goal would be difficult but achievable in a report released in Ethiopia on Tuesday. "Ending the AIDS epidemic as a public health threat by 2030 is ambitious, but realistic, as the history of the past 15 years has shown," Ban said in the report.

The UN Millennium Development Goal to halt and reverse the spread of the disease has been achieved, said UNAIDS, the global body's agency focusing on the disease. UNAIDS is driving efforts to end the epidemic by 2030 by enabling everyone to have access to prevention services, treatment and support.

<![if !vml]>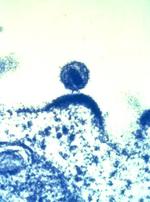 <![endif]>"During the first decade of the epidemic, there was very little to offer someone dying from AIDS," Michel Sidibe, executive director of UNAIDS, said in the report. The key to change, he said, was breaking the pharmaceutical industry's "tight grip" on government policies and drug prices. Some 15 million people are receiving antiretroviral treatment for HIV/AIDS, a staggering increase from less than 700,000 in 2000.

At that time, patients had to take an average of eight pills per day, costing $10,000 a year. Today, medicines can be bought for $100 a year. These medicines keep the virus from growing and multiplying helping people to live longer and reducing the chances that they will transmit HIV to others. Legislation allowing developing countries to override patent rights was critical, allowing them to manufacture copies of the drugs and cut prices.

AIDS-related deaths have dropped more than 40 percent since 2004 to 1.2 million a year, the report said, adding new HIV infections have fallen by 35 percent since 2001 to 2 million a year in 2014. Investment in HIV/AIDS surged to almost $22bn in 2015 from less than $5bn in 2001.

One of the biggest successes has been reducing new infections among children by 58 percent between 2000 and 2014, the agency said. This has been achieved by ensuring women with HIV receive medicine to prevent them from passing on the infection when they give birth. Last month, Cuba became the first country in the world to eliminate mother-to-child transmission of HIV.
Source: Reprinted with License and Permissiion via RePubHub
---
Discovery Life Sciences, Inc. introduces an Innovative WEB based Biobank delivering Human Biospecimens
New online research products platform will distribute ready-to-deliver Human Biospecimens to advance Novel Biomarker tests in clinical development to Biopharmaceutical, Biotechnology and Medical Device Industry scientists.
Discovery Life Sciences, Inc., a provider of essential clinical research products and services to the Life Sciences industry announced today that it has launched Magellan – an innovative online ordering platform for ready-to-deliver Human Biospecimens designed for Biopharmaceutical, Biotechnology and Medical Device companies who seek to validate the performance of new diagnostic tests, detection technologies and instrument platforms in clinical and analytical development.

The Magellan platform will have an early focus on Infectious Disease: Viral Hepatitis, Tuberculosis, HIV/AIDS, Flu and other Respiratory viruses, but is also rapidly expanding to include specimens used in Cancer, Fetal- Maternal Health, Cardiac, Metabolic and Autoimmune Disease clinical research. Finalized research partnerships with Clinical Laboratories, Medical Centers, Hospital Networks and Principal Investigators worldwide will also soon contribute samples for Inflammatory, Endocrine and other chronic and acute disease conditions - including Tropical diseases such as Malaria, Leishmaniasis and Dengue Fever.

"Obtaining the proper informed consent, protecting patient confidentiality and ensuring sample integrity for these unique Human Biospecimens can be an early bottleneck in the clinical development process especially with the timelines and delays associated with implementing prospective clinical research programs. With Magellan, we're reinforcing our commitment to helping our Client Companies, Clinical Partners and Research Scientists around the world rapidly translate their biomarker research from early stage discovery to the reality of the clinical marketplace," says Steven Raia, a Founder and Chief Business Officer of Discovery Life Sciences, Inc.
Source: Reprinted with Permissiion from PR Newswire via RePubHub

---
WHAT'S NEW AT CRITERIUM:
Current Global Studies:
Critical Limb Ischemia / Ph II
Leukemia/Lymphoma / Ph IIa
Necrotizing Fasciitis / Ph III
NSCLC / Ph II
Breast CA with Brain Mets / Ph II

SEE ALL OUR STUDIES
OUR RESEARCH LIBRARY...
Current info on successful clinical trials
---
FOLLOW OUR POSTS
See ALL POSTS at our BLOG

HIV Uses Immune System to Supress Itself

Lung Cancer Research Outside the USA

New Allergy Treatment Helps 80% of Kids

Top 5 Breakthroughs in Lung Cancer
---
WATCH OUR VIDEOS
Airport Network - One Minute with Criterium CRO on Excellence in Clinical Trials
Featured at Travellers Hubs in US Airports
The Clinical Data Liaison: The Key to Better, Faster Clinical Trials
Featuring John M. Hudak
---
LISTEN to OUR PODCASTS
CNN Interview with John Hudak
Featured at Travellers Hubs in US Airports
Criterium Celebrates 20 Years
Featuring John M. Hudak
The Site-Centric CRO: Best Practices for Excellent Site Relationships
Featuring Ed Jahn, Clinical Ops Specialist & Jaime Hudak, CDL
The Clinical Data Liaison: Better, Faster Trials
Featuring John M. Hudak
Agile Clinical Trials and Real-Time Data
Featuring John M. Hudak
---
READ OUR PUBLICATIONS
The Evolution of the Data Management Role: The Clinical Data Liaison Mary Stefanzick

Critical Clinical Research Factors in the Down Economy Lawrence Reiter, Ph.D

No Longer Lost In Translation
Dr. Gavin Leong in PharmaVOICE Magazine
Maintaining Clinical Operations: It's Just Good Business PharmaVoice View on Clinical Operations

EDC Implementation
Greg Bailey PharmaVOICE, View on E-Solutions

Going Global
John M. Hudak in Future Pharmaceuticals

Trials Limber Up
John M. Hudak in Int'l Clinical Trials Magazine
---
VIEW OUR PRESENTATION
---
DOWNLOAD OUR BROCHURE
---
ACCELERATE your clinical trials CHANGE the workflow paradigm

Resources are precious,
time is the enemy,
and results are paramount.
We have managed successful clinical trials for

over 20 years!
- Information Management done right
- User-friendly technologies
- Improved trial efficiencies
- Talented, committed in-house staff
Proprietary technology solutions
proven to improve
your clinical trial results.

- MAXIMUM client outcomes
- Small and AGILE Global CRO
- WIDE RANGE of Therapeutic Indications
- Expanded Oncology Consortia

Contact: John Hudak, President at jmhudak@criteriuminc.com