Wishing all our Colleagues & Sponsors a Joyous Holiday Season and Happy New Year!

<
This Month's Clinical Focus:
HEMATOLOGY
>
New Genomic Insights May Lead to More Personalized Approaches to Treatment of Pediatric Blood Diseases
Research was presented at the 57th American Society of Hematology (ASH) Annual Meeting and Exposition revealing genetic variants that are associated with disease severity and treatment-related complications in children with blood diseases.
Recent technological advances in genome sequencing have allowed researchers to discover small DNA alterations that are associated with particular clinical outcomes or characteristics of disease. As sensitive tools become more widely accessible, investigators are increasingly able to identify genomic variations that may lead to more personalized therapies aimed at correcting genetic mutations or preventing complications in specific high-risk populations. As treatments that target disease-specific molecular abnormalities have already drastically improved outcomes for some patients with blood diseases, researchers continue to uncover genetic clues that shed light on risk of relapse, potential treatment-related complications, and the likelihood of recovery.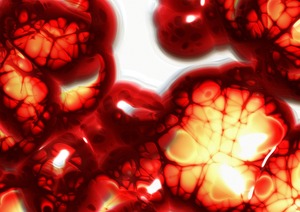 Two studies present new insights on genetic mutations in children with acute lymphocytic leukemia (ALL) that indicate higher risk for debilitating chemotherapy-associated bone damage. Another study examines the potential of using real-time genetic analysis to personalize chemotherapy regimens for children with B-cell lymphocytic leukemia (B-ALL). Finally, researchers have discovered genetic variants that may be associated with the development of autoimmune bleeding disorders. (See study descriptions and links below).

"We all have thousands of small variants in our genomes, some of which may predispose an individual to greater toxicity to a particular drug or alter the response to a specific treatment. Identification of these genetic variations using DNA sequencing provides a powerful and increasingly accessible tool to help predict which patients may be at risk for adverse treatment-related outcomes," said Wendy Stock, MD, Professor of Medicine in Hematology/Oncology and Director of the Leukemia Program at University of Chicago. "The exciting research presented today provides new information on specific genetic risk factors that could lead to more personalized therapeutic approaches to improve outcomes for children with devastating diseases."

Researchers Identify Genetic Variants That Indicate Increased Risk of Osteonecrosis in Children Under 10 Years Old With Acute Lymphocytic Leukemia / Genetic Risk Factors for the Development of Osteonecrosis in Children Under Age 10 Treated for Acute Lymphoblastic Leukemia [LINK] Presented by Seth E. Karol, MD, St. Jude Children's Research Hospital, Memphis, Tenn

Study Identifies Genetic Variant That Signifies Higher Risk for Avascular Necrosis in Children with Acute Leukemia /
Homozygosity for the 2R Tandem Repeat Polymorphism in the Thymidylate Synthase (TS) Promoter is Associated with Increased Risk for Bony Morbidity Among Children Treated for Acute Lymphoblastic Leukemia on DFCI Protocol 05-001 [LINK]
Presented by Peter D. Cole, MD, Albert Einstein College of Medicine, Bronx, N.Y

Real-Time Classification System Based on Cytogenetics and Treatment Response Identifies Leukemia Patients With High Risk Clinical Features but Outstanding Outcomes / Genetic and Response-Based Risk Classification Identifies a Subgroup of NCI High Risk Childhood B-Lymphoblastic Leukemia (HR B-ALL) with Outstanding Outcomes: A Report from the Children's Oncology Group (COG) [LINK] Presented by Elizabeth Raetz, MD, Huntsman Cancer Institute and Primary Children's Hospital, University of Utah, Salt Lake City

Whole Exome Sequencing Finds Genes Associated With Autoimmune Platelet Disorder in Children / Genes Influencing the Development and Severity of Chronic ITP Identified through Whole Exome Sequencing [LINK] Presented by Jenny M. Despotovic, DO, Texas Children's Cancer and Hematology Centers, Houston

READ FULL ARTICLE HERE: RePubHub
Source: Displayed with permission from PR Newswire
---
Genetic variants tied to increased risk of bone complications in young leukemia patients
Research led by St. Jude Children's Research Hospital has identified genetic variations in young leukemia patients that are associated with an increased incidence of osteonecrosis, a serious cancer treatment side effect.
Variations in genes involved in normal bone development are associated with an 8- to 15-fold increased risk for osteonecrosis in young patients with acute lymphoblastic leukemia (ALL), according to research led by St. Jude Children's Research Hospital and Children's Oncology Group investigators. The results were discussed today at the 57 th Annual Meeting of the American Society of Hematology.

Osteonecrosis is a major side effect of ALL treatment with chemotherapy. About 15 percent of ALL patients develop the complication, which is caused by reduced blood flow to bones in the hips and other joints and leads bone to break down faster than it is replaced. For patients, the results may include stiffness, pain, disability and joint-replacement surgery. ALL patients aged 10 to 20 years old are at particularly high risk for osteonecrosis.

This study is the first to focus on genetic risk factors for osteonecrosis in ALL patients less than 10 years old, an age group that accounts for about 75 percent of newly identified ALL patients and about half of ALL patients who develop osteonecrosis. Researchers used genome-wide association studies to check the DNA of 1,186 ALL patients less than 10 years old for single changes in the 3.2 billion "letters" or chemical bases that make up the human genetic code.

Researchers checked for genetic variations that were more common in 82 young ALL patients who developed osteonecrosis than in 287 who did not. The screening was then repeated with an additional 817 ALL patients younger than 10 years old. The patients were treated in clinical trials of the Children's Oncology Group, an international clinical trials group focused exclusively on pediatric cancer. Patients with osteonecrosis were eight to 15 times more likely to have genetic variations located near BMP7, a gene important for normal bone development.

"The goal of this and earlier studies is to identify and understand genetic and other risk factors for osteonecrosis so... READ FULL ARTICLE HERE: RePubHub
Source: Displayed with permission from PR Newswire
---
Photo Credits: Pixabay FREE blood cells-75305_1280.jpg
---
WHAT'S NEW AT CRITERIUM:
Current Global Studies:
Critical Limb Ischemia / Ph II
Leukemia/Lymphoma / Ph IIa
Necrotizing Fasciitis / Ph III
NSCLC / Ph II
Breast CA with Brain Mets / Ph II

SEE ALL OUR STUDIES
OUR RESEARCH LIBRARY...
...is your access to continuing current information on successful clinical trials
---
FOLLOW OUR POSTS
See ALL POSTS at our BLOG

Obese People Still Think They Are Healthy

2nd Cancers On The Rise, But Itís A Good Thing

HIV Uses Immune System to Supress Itself
---
WATCH OUR VIDEOS
Airport Network - One Minute with Criterium CRO on Excellence in Clinical Trials
Featured at Travellers Hubs in US Airports

The Clinical Data Liaison: The Key to Better, Faster Clinical Trials
Featuring John M. Hudak
---
LISTEN to OUR PODCASTS
CNN Interview with John Hudak
Featured at Travellers Hubs in US Airports
Criterium Celebrates 20 Years
Featuring John M. Hudak
The Site-Centric CRO: Best Practices for Excellent Site Relationships
Featuring Ed Jahn, Clinical Ops Specialist & Jaime Hudak, CDL
The Clinical Data Liaison: Better, Faster Trials
Featuring John M. Hudak
Agile Clinical Trials and Real-Time Data
Featuring John M. Hudak
---
READ OUR PUBLICATIONS
The Evolution of the Data Management Role: The Clinical Data Liaison Mary Stefanzick

Critical Clinical Research Factors in the Down Economy Lawrence Reiter, Ph.D

No Longer Lost In Translation
Dr. Gavin Leong in PharmaVOICE Magazine
Maintaining Clinical Operations: It's Just Good Business PharmaVoice View on Clinical Operations

EDC Implementation
Greg Bailey in PharmaVOICE, View on E-Solutions

Going Global
John M. Hudak in Future Pharmaceuticals

Trials Limber Up
John M. Hudak in Int'l Clinical Trials Magazine
---
VIEW OUR PRESENTATION
---
DOWNLOAD OUR BROCHURE
---
MORE RESOURCES
ASH Meeting Abstracts ONLINE HERE


ASH Clinical News CURRENT ISSUE
---

ACCELERATE your clinical trials CHANGE the workflow paradigm

Resources are precious, time is the enemy, and results are paramount.
We have managed successful clinical trials for

over 20 years!
- Information Management done right
- User-friendly technologies
- Improved trial efficiencies
- Talented, committed in-house staff
Proprietary technology solutions
proven to improve your
clinical trial results.

- MAXIMUM client outcomes
- Small and AGILE Global CRO
- WIDE RANGE of Indications
- Expanded Oncology Consortia

Contact: John Hudak, President at jmhudak@criteriuminc.com
About Criterium Inc. Criterium Inc. www.criteriuminc.com is a global, full-service, technology-driven contract research organization that offers a unique mix of high-quality, innovative clinical research solutions for the biopharmaceutical, pharmaceutical, medical device, and CRO industries.