MEET US AT the 5th CROWN CONGRESS
January 26-28, 2016 in Philadelphia
CALL Ronny Schnel 310-619-6691
<
This Month's Clinical Focus:
GASTROENTEROLOGY
>
VIBERZI™ (eluxadoline) Phase III Trial Results Published in The New England Journal of Medicine
VIBERZI has been approved for use in the United States in adults for the treatment of irritable bowel syndrome with diarrhea.
The January 21 issue of The New England Journal of Medicine (NEJM) published the positive results of the Phase III trials of VIBERZI TM C IV (eluxadoline) for the treatment of irritable bowel syndrome with diarrhea (IBS-D). The trial results are from two Phase III randomized, multi-center, multi-national, double-blind, placebo-controlled trials (Studies 1 and 2). VIBERZI has mixed opioid receptor activity – it is a mu receptor agonist, a delta receptor antagonist, and a kappa receptor agonist that acts locally in the gut.

"These significant Phase III results highlight the efficacy of VIBERZI, demonstrating an exciting new treatment option that provides improvements for two of the most common symptoms of IBS-D, which patients have struggled to address," said David Nicholson, President & Executive Vice President of Global R&D at Allergan. "With so many Americans forced to deal with limited treatment options, VIBERZI is an effective first-in-line therapy that is positioned to address a major unmet need."

<![if !vml]>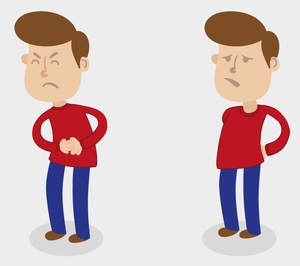 <![endif]> In these trials, significantly more patients treated with VIBERZI experienced improvements in diarrhea and abdominal pain, as compared with placebo. Efficacy was defined as simultaneous reductions in the daily worst abdominal pain score by >30% as compared to the baseline weekly average and a reduction in the Bristol Stool Scale (BSS) to <5, on at least 50% of the days within a 12-week treatment interval. These trial results demonstrated sustained and effective relief of both symptoms.

A total of 1280 patients in Study 1 and 1145 patients in Study 2 received treatment with VIBERZI 75 mg, VIBERZI 100 mg or placebo twice daily. Overall, the patients were a mean age of 45 years (ranging from 18 to 80 years with 10% at least 65 years of age or older), 66% female, 86% white, 11% black, and 27% Hispanic.

Study 1 and Study 2 included identical 26-week double-blind, placebo-controlled treatment periods. Study 1 continued double-blinded for an additional 26 weeks for long-term safety (total of 52 weeks of treatment). Study 2 included a 4-week single-blinded, placebo-withdrawal period upon completion of the 26-week treatment period. During the double-blind treatment phase and the single-blinded placebo withdrawal phase, patients were allowed to take loperamide rescue medication for the acute treatment of uncontrolled diarrhea, but were not allowed to take any other antidiarrheal, antispasmodic agent or rifaximin for their diarrhea. Additionally, patients were allowed to take aspirin-containing medications or nonsteroidal anti-inflammatory drugs, but no narcotic or opioid containing agents.

Based on efficacy of VIBERZI 75 mg and 100 mg at 12 weeks of treatment, VIBERZI was approved by the Food and Drug Administration (FDA) as a twice-daily, oral treatment indicated for use in adults suffering from IBS-D, a functional bowel disorder commonly characterized by chronic abdominal pain and frequent diarrhea, which affects approximately 15 million patients in the U.S. For more information, visit Allergan's website at www.allergan.com.

Source: Displayed with permission from PR Newswire
READ FULL ARTICLE HERE: RePubHub
---
"Treating Irritable Bowel Syndrome: A Fresh and Minty Approach to an Old Therapy."
Prominent, Peer-Reviewed Medical Journal Publishes Editorial Review Of Clinical Data Supporting Novel Delivery System Of Peppermint Oil In IBgard®, A Medical Food For Irritable Bowel Syndrome (IBS).
Digestive Diseases and Sciences, a prestigious, peer-reviewed medical journal in the fields of gastroenterology and hepatology, has published an on-line editorial entitled, "Treating Irritable Bowel Syndrome: A Fresh and Minty Approach to an Old Therapy." The article reports the results from a landmark clinical study of IBgard®, a novel, non-prescription, medical food for the dietary management of IBS.

Describing the landmark clinical trial known as IBSREST™ (Irritable Bowel Syndrome Reduction Evaluation and Safety Trial), as "small but noteworthy," Lucinda A. Harris, M.D., author of the editorial and Associate Professor of Medicine in the Gastroenterology Division at the Mayo Clinic in Scottsdale, commented favorably on the efficacy results observed in the trial. "Not only were global (IBS symptom) scores significantly improved at 24 hours (19.6 vs. 10.3 percent) and at 4 weeks (40 vs. 24.3 percent), but additionally 4 out of 8 secondary endpoints (abdominal pain, bloating/distension, pain at evacuation and urgency) were significantly improved."

Dr. Harris also acknowledged the potential advantage in efficacy and tolerability of the novel delivery system for peppermint oil in IBgard®. as an innovative, patented targeted delivery system called Site Specific Targeting (SST ®) technology that embeds the active component in a matrix that stays intact until it reaches the small intestine, which is thought to be an important site of primary IBS symptoms. Other formulations have been associated with adverse events, such as nausea, heartburn, and anal burning as well as inconsistent breakdown."

<![if !vml]>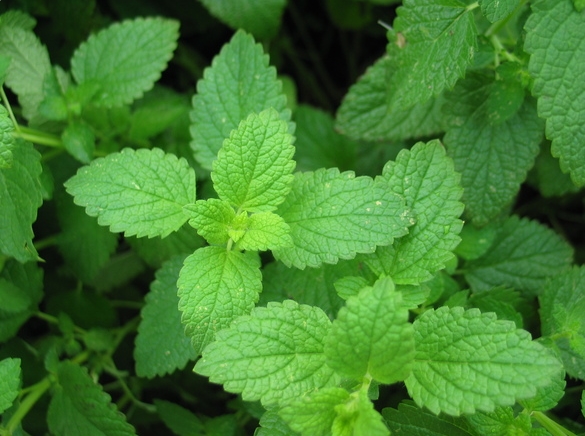 <![endif]>Growing Medical Support for Peppermint Oil in the Management of IBS
This support from the medical community builds on a review article about the use of peppermint oil in gastrointestinal disease. This article, entitled "Peppermint Oil: Clinical Uses in the Treatment of Gastrointestinal Diseases," was published on January 15, 2015, in Gastroenterology and Hepatology, another peer-reviewed publication. The authors concluded, "Peppermint oil appears to be a safe and a well- tolerated treatment for symptomatic improvement in IBS…. While long-term data on the efficacy of peppermint oil is not available, clinicians should consider peppermint oil as a treatment option for those suffering from IBS due to its proven short-term efficacy and minimized adverse effects in randomized controlled trials."

Source: Displayed with permission from PR Newswire READ FULL ARTICLE HERE: RePubHub
---
Image Credits: Free Usage Licenses courtesy of FREEPIK.com
---
WHAT'S NEW AT CRITERIUM:
Current Global Studies:
Critical Limb Ischemia / Ph II
Leukemia/Lymphoma / Ph IIa
Necrotizing Fasciitis / Ph III
NSCLC / Ph II
Breast CA with Brain Mets / Ph II

SEE ALL OUR STUDIES
OUR RESEARCH LIBRARY...
...is your access to continuing current information on successful clinical trials
---
FOLLOW OUR POSTS
See ALL POSTS at our BLOG

Obese People Still Think They Are Healthy

2nd Cancers On The Rise, But It's A Good Thing

HIV Uses Immune System to Supress Itself
---
WATCH OUR VIDEOS
Airport Network - One Minute with Criterium CRO on Excellence in Clinical Trials
Featured at Travellers Hubs in US Airports

The Clinical Data Liaison: The Key to Better, Faster Clinical Trials
Featuring John M. Hudak
---
LISTEN to OUR PODCASTS
CNN Interview with John Hudak
Featured at Travellers Hubs in US Airports
Criterium Celebrates 20 Years
Featuring John M. Hudak
The Site-Centric CRO: Best Practices for Excellent Site Relationships
Featuring Ed Jahn, Clinical Ops Specialist & Jaime Hudak, CDL
The Clinical Data Liaison: Better, Faster Trials
Featuring John M. Hudak
Agile Clinical Trials and Real-Time Data
Featuring John M. Hudak
---
READ OUR PUBLICATIONS
The Evolution of the Data Management Role: The Clinical Data Liaison Mary Stefanzick

Critical Clinical Research Factors in the Down Economy Lawrence Reiter, Ph.D

No Longer Lost In Translation
Dr. Gavin Leong in PharmaVOICE Magazine
Maintaining Clinical Operations: It's Just Good Business PharmaVoice View on Clinical Operations

EDC Implementation
Greg Bailey in PharmaVOICE, View on E-Solutions

Going Global
John M. Hudak in Future Pharmaceuticals

Trials Limber Up
John M. Hudak in Int'l Clinical Trials Magazine
---
VIEW OUR PRESENTATION
---
DOWNLOAD OUR BROCHURE
---
MORE RESOURCES
OCT WEST 2016 in San Mateo, CA


MEET US THERE!
Call Ronny Schnel 310-619-6691
---

ACCELERATE
your clinical trials
CHANGE
the workflow paradigm

Resources are precious,
time is the enemy,
and results are paramount.
We have managed
successful clinical trials
for

over 20 years!
- Information Management done right
- User-friendly technologies
- Improved trial efficiencies
- Talented, committed in-house staff
Proprietary technology
solutions proven to
improve your
clinical trial results.

- MAXIMUM client outcomes
- Small and AGILE Global CRO
- WIDE RANGE of Indications
- Expanded Oncology Consortia

Contact: John Hudak, President jmhudak@criteriuminc.com