MEET US AT SCOPE SUMMIT
Feb 23-25 Miami, FL
CALL Ronny Schnel 310-619-6691
<
This Month's Clinical Focus:
ALLERGIES
>
This Is Why Kids Have More Food Allergies
One in every 13 kids in the United States currently has a food allergy but, fortunately, many will outgrow them..
Past research has shown that early exposure to allergenic foods can reduce children's risk of developing food allergies, but has offered no explanation for why children are able to outgrow these allergies, or why they are more susceptible in the first place.

Dr. Charles Surh, a researcher for the La Jolla Institute for Allergy and Immunology (LJI), has now solved these mysteries in a new study, published in the online version of Science. The study relied upon a rarely used and once-forgotten research tool: antigen-free mice.<![if !vml]>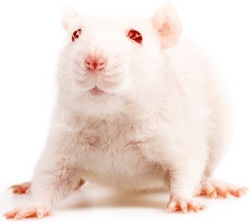 <![endif]>

Antigens are responsible for telling the immune system that a foreign substance, including food, has entered the body. If those substances are not familiar to the body, the immune system deems them hazardous and attempts to fight them off. For mice to be antigen-free, they are raised in a germ-free environment and are only fed amino acids — the building blocks of proteins — which are too small to be recognized by the immune system as antigens. Without having ever been exposed to antigens, these mice have a "blank slate" immune system that mimics those of infants and toddlers, who have not been exposed to most foods.
Surh's decision to use antigen-free mice was based on the hypothesis that, over time, the immune system learns to tolerate food that was initially mistaken as hazardous – a hypothesis supported by the past research that suggested exposure to allergenic foods can prevent allergies.

Other prior research has established our bodies distinguish good antigens (safe foreign substances) from bad antigens (harmful pathogens) by using T-regulatory cells (Tregs). When novel foods were fed to regular mice, Tregs developed in the gut and blocked the body's default immune response against those foods.

This research was monumental, but still left scientists uncertain of whether this process occurred in young mammals. By using antigen-free mice, however, Surh was able to confirm this suspicion. Compared to the antigen-free mice that had no Tregs in their small intestines, regular mice had a large amount, suggesting food proteins stimulate Treg development.

Additionally, Surh now believes that two distinct types of Tregs are required to prevent food allergies. During the study, the researchers identified that food and beneficial bacteria each generate their own unique type of Tregs, because germ-free mice only possessed food-dependent Tregs, and not Tregs induced by bacteria. Since germ-free mice are known to be highly susceptible to allergies, Surh hypothesizes that the presence of both food- and microbe-induced populations of Tregs is required to prevent food allergies. "Our work shows food tolerance is acquired and involves specific populations of T cells that develop following its consumption," Surh says. "Without them, we would mount a strong immune response to macromolecules contained in food."

Overall, the research suggests that children are more susceptible to food allergies, simply because they have been exposed to fewer foods. And once they are exposed to more, the body becomes familiar with those antigens and an allergic reaction is avoided.

Source: Displayed with permission from Medical Daily
READ FULL ARTICLE HERE: RePubHub
---
For Some, Feeling the Vibe Causes Hives
A rare skin allergy triggered by vibrations is caused by a genetic mutation
Researchers at the National Institutes of Health (NIH) have uncovered critical information about vibratory urticaria, a condition that produces giant, itchy and unsightly welts triggered by everything from bumpy car rides to hand clapping and the thumping of bass.

Vibratory urticaria also causes flushing, blurry vision and a metallic taste in the mouth. Thankfully, all of these unpleasant symptoms disappear within about an hour, but that doesn't mean they're any less debilitating—or embarrassing. Doctors typically diagnose the condition by having a patient hold a vibrating device for a few minutes on his or her forearm. If the hives appear, a diagnosis may very well be vibratory urticaria.

<![if !vml]>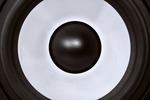 <![endif]>In people with vibratory urticaria, vibrating sensations cause the immune system's mast cells to produce certain inflammatory chemicals, which leads to hives. Mast cells are a type of cell in skin and other connective tissue that releases histamines and other inflammatory chemicals in reaction to certain stimuli. The process is in place to safeguard against infections and harmful things in the environment. But sometimes the function of these cells goes awry.

To probe the mystery of this strange condition, researchers at the National Institute of Allergy and Infectious Diseases and the National Human Genome Research Institute, both part of the NIH, looked at the underlying genetic traits in three families affected by vibratory urticaria for generations. Researchers measured the histamine levels in blood when a patient broke out in the hives and found that histamine levels rose when the person was confronted with some sort of vibration stimulus. The skin inflammation then dissipated in about an hour. Additionally, the researchers observed elevated levels of tryptase, an enzyme produced by mast cells as part of an immune response.

Next the team conducted a DNA analysis for a total of 36 people with the condition and some without it, all of whom came from the same three families. The researchers identified a single mutation in the ADGRE2 gene in the people with vibratory urticaria that wasn't present in relatives without the condition.

ADGRE2 is responsible for producing a protein made up of two subunits: the "beta," located within the cell's outer membrane, and the "alpha," on the cell's outside surface. It turns out that people with vibratory urticaria produce a mutated version of this specific protein that causes it to function differently within mast cells. In the mutated version, these two subunits don't stay close together, and this causes an aggressive immune response, which develops into the many potential symptoms of vibratory urticaria.

Studying a novel and rare disorder can help scientists understand much more common conditions. For example, after this study on vibration allergies, we now know that interactions between the two subunits of ADGRE2 most likely play a role in mast cell responses to other physical stimuli as well.

Urticaria (from the Latin urtica, "stinging nettle," in turn derived from urere, "to burn") occurs for a number of unusual reasons. People with aquagenic urticaria are essentially allergic to water, which means suffering through a breakout of hives all for the sake of a shower. Others may develop urticaria from sun exposure, also known as "photosensitivity." Hives can also result from cold exposure or extreme heat and even exercise. Dermographism—which means "skin writing"—is an allergy to touch.
Though researchers don't yet know for sure, it's possible that mast cells may be involved in other skin allergies in the same way they are with vibratory urticaria.

Source: Displayed with permission from Newsweek
READ FULL ARTICLE HERE: RePubHub
---
Image Credits: Free Usage Licenses courtesy of STOCKVAULT.com
---
WHAT'S NEW AT CRITERIUM:
Current Global Studies:
Critical Limb Ischemia / Ph II
Leukemia/Lymphoma / Ph IIa
Necrotizing Fasciitis / Ph III
NSCLC / Ph II
Breast CA with Brain Mets / Ph II

SEE ALL OUR STUDIES
OUR RESEARCH LIBRARY...
...is your access to continuing current information on successful clinical trials
---
FOLLOW OUR POSTS
See ALL POSTS at our BLOG

Obese People Still Think They Are Healthy

2nd Cancers On The Rise, But It's A Good Thing

HIV Uses Immune System to Supress Itself
---
WATCH OUR VIDEOS
Airport Network - One Minute with Criterium CRO on Excellence in Clinical Trials
Featured at Travellers Hubs in US Airports

The Clinical Data Liaison: The Key to Better, Faster Clinical Trials
Featuring John M. Hudak
---
LISTEN to OUR PODCASTS
CNN Interview with John Hudak
Featured at Travellers Hubs in US Airports
Criterium Celebrates 20 Years
Featuring John M. Hudak
The Site-Centric CRO: Best Practices for Excellent Site Relationships
Featuring Ed Jahn, Clinical Ops Specialist & Jaime Hudak, CDL
The Clinical Data Liaison: Better, Faster Trials
Featuring John M. Hudak
Agile Clinical Trials and Real-Time Data
Featuring John M. Hudak
---
READ OUR PUBLICATIONS
The Evolution of the Data Management Role: The Clinical Data Liaison Mary Stefanzick

Critical Clinical Research Factors in the Down Economy Lawrence Reiter, Ph.D

No Longer Lost In Translation
Dr. Gavin Leong in PharmaVOICE Magazine
Maintaining Clinical Operations: It's Just Good Business PharmaVoice View on Clinical Operations

EDC Implementation
Greg Bailey in PharmaVOICE, View on E-Solutions

Going Global
John M. Hudak in Future Pharmaceuticals

Trials Limber Up
John M. Hudak in Int'l Clinical Trials Magazine
---
VIEW OUR PRESENTATION
---
DOWNLOAD OUR BROCHURE
---
MORE RESOURCES
2016 SSO in Boston, MA


MEET US THERE!
Call Ronny Schnel 310-619-6691
---

ACCELERATE your clinical trials CHANGE the workflow paradigm

Resources are precious, time is the enemy, and results are paramount.
We have managed successful clinical trials for

over 20 years!
- Information Management done right
- User-friendly technologies
- Improved trial efficiencies
- Talented, committed in-house staff
Proprietary technology solutions
proven to improve your
clinical trial results.

- MAXIMUM client outcomes
- Small and AGILE Global CRO
- WIDE RANGE of Indications
- Expanded Oncology Consortia

Contact: John Hudak, President at jmhudak@criteriuminc.com