MEET US at the World Orphan Drug Congress
April 20-22 Washington, DC
CALL Ronny Schnel 310-619-6691
<
This Month's Clinical Focus:
ORPHAN DRUGS
>
Nationwide Expanded Access Program for Patients with Duchenne Muscular Dystrophy (DMD)
Patients Can Now Receive Deflazacort, an Investigational Treatment from Marathon, at No Cost Through Medical Research Centers Across U.S.
Marathon Pharmaceuticals, a leader in developing treatments for rare diseases, announced today that it is expanding patient access to deflazacort, its investigational medicine for Duchenne Muscular Dystrophy (DMD). Through Marathon's ACCESS DMD™ program, deflazacort is now being made available to qualified patients, at no cost, through a growing network of medical research centers across the country.

<![if !vml]>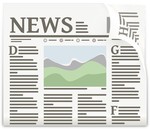 <![endif]>There is no cure for DMD and no drug currently approved in the U.S. to treat this rare disease. FDA has granted Fast Track status, Orphan Drug designation and Rare Pediatric Disease designation for deflazacort for the treatment of DMD. Marathon expects to submit a New Drug Application for deflazacort in May 2016 and, if approved by FDA, deflazacort could be made commercially available in the U.S. in January of 2017. Expanded access programs like ACCESS DMD™ allow patients suffering from a life threatening disease to receive an investigational drug, under FDA authorization, prior to full FDA evaluation.

"In light of recent challenges faced by the DMD research community, we believe it is particularly important to step up as a company and get deflazacort into the hands of patients who may benefit, under the safeguards of a clinical trial protocol, while the company completes and FDA reviews the New Drug Application for marketing approval," said Dr. Jordan Dubow, a board certified neurologist and Chief Medical Officer at Marathon.

Medical centers participating in ACCESS DMD™ are up and running across the country and the number is expected to increase rapidly. DMD is a rare disease affecting mainly young boys. It causes progressive muscle degeneration, and over time an inability to walk and conduct many daily activities. It also impairs pulmonary and cardiac function, and most patients do not live into their thirties. In clinical trials, deflazacort has shown the potential to slow muscle degeneration for patients with DMD. Patients, families and physicians can learn more about ACCESS DMD™, including a list of clinical sites participating in the program, by visiting http://www.AccessDMD.com or calling 1-844-800-4DMD (4363).

"The Duchenne community desperately needs safe and effective treatment options and Marathon's ACCESS DMD™ program has the potential to make a real difference for our families, who do not have the luxury of time," said Valerie A. Cwik, M.D., Executive Vice President & Chief Medical and Scientific Officer of the Muscular Dystrophy Association. "Expanded access to an important potential therapy option is a significant step forward as we work together as a community to help those with DMD live longer and grow stronger."

Deflazacort is a glucocorticoid with anti-inflammatory and immunosuppressant properties. Based on published clinical studies, it appears that deflazacort may be an important new treatment option for patients with DMD. Side effects reported to date include cushingoid appearance, hirsutism, weight gain, erythema, nasopharyngitis, irritability and cataract formation. Deflazacort is currently not approved in the U.S. but is available outside the U.S., where it is approved for many uses, but not for DMD. Deflazacort is an investigational medication and is therefore not yet proven to be safe and effective for the treatment of patients with DMD.

Source: Displayed with permission from PRNewswire
READ FULL ARTICLE with References HERE: RePubHub
---
FDA Granting the Product License of ONIVYDE™ for the Treatment of Metastatic Pancreatic Cancer
PharmaEngine, Inc. announced that TFDA (Taiwan Food and Drug Administration) approved the product license of ONIVYDE™
<![if !vml]>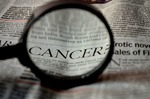 <![endif]>ONIVYDE is indicated, in combination with fluorouracil (5-FU) and leucovorin (LV), for the treatment of patients with metastatic adenocarcinoma of the pancreas after disease progression following gemcitabine-based therapy. ONIVYDE ™ (irinotecan liposome injection, nal-IRI), also known as MM-398 or PEP02, is a novel encapsulation of irinotecan in a liposomal formulation. The active metabolite of irinotecan is SN-38, which functions by inhibiting topoisomerase I (an essential enzyme involved in DNA transcription and replication) and promoting cell death.

There are two steps for the marketing approval of new drugs in Taiwan. The first step is to assess whether the chemistry, manufacturing and controls, preclinical and clinical data regarding the quality, safety and efficacy are sufficient to issue the regulatory approval letter; and the second step is to assess whether the product labeling and package insert are supported by the new drug application dossiers. Both steps are essential for product sales in the Taiwan market.

ONIVYDE had been granted the TFDA regulatory approval letter on October 22, 2015. The approval of the commercial packaging materials and the GMP approval letters for two US manufacturing sites have been issued to allow the TFDA granting the product license of ONIVYDE.

"We are very grateful that the TFDA accelerated the approval of the product license in such an expedited manner," said C. Grace Yeh, Ph.D., President and CEO of PharmaEngine. "In addition, we highly appreciate our license partner, Merrimack Pharmaceuticals, Inc. for their total support during the review period."

During 2011 and 2014, Merrimack sponsored the global phase 3 NAPOLI-1 study in metastatic pancreatic cancer patients. In September 2014, Merrimack licensed ONIVYDE outside of the U.S. and Taiwan to Baxalta Incorporated, formerly Baxter International's BioScience business. ONIVYDE has received regulatory approvals by the TFDA and the US FDA and is under the Marketing Authorization Application (MAA) review by the European Medicines Agency (EMA). ONIVYDE has orphan drug designation in the US, EU and elsewhere.

Source: Displayed with permission from PRNewswire
READ FULL ARTICLE HERE: RePubHub
---
Image Credits: All courtesy of Pixabay Free CC00 License
---
WHAT'S NEW AT CRITERIUM:
Current Global Studies:
Critical Limb Ischemia / Ph II
Leukemia/Lymphoma / Ph IIa
Necrotizing Fasciitis / Ph III
NSCLC / Ph II
Breast CA with Brain Mets / Ph II

SEE ALL OUR STUDIES
OUR RESEARCH LIBRARY...
...is your access to continuing current information on successful clinical trials
---
FOLLOW OUR POSTS
See ALL POSTS at our BLOG

New Drug Holds Promise Against Zika

Outsourcing & Strategic Partnerships

Obese People Still Think They Are Healthy

2nd Cancers On The Rise, But It's A Good Thing

---
WATCH OUR VIDEOS
Airport Network - One Minute with Criterium CRO on Excellence in Clinical Trials
Featured at Travellers Hubs in US Airports

The Clinical Data Liaison: The Key to Better, Faster Clinical Trials
Featuring John M. Hudak
---
LISTEN to OUR PODCASTS
CNN Interview with John Hudak
Featured at Travellers Hubs in US Airports
Criterium Celebrates 20 Years
Featuring John M. Hudak
The Site-Centric CRO: Best Practices for Excellent Site Relationships
Featuring Ed Jahn, Clinical Ops Specialist & Jaime Hudak, CDL
The Clinical Data Liaison: Better, Faster Trials
Featuring John M. Hudak
Agile Clinical Trials and Real-Time Data
Featuring John M. Hudak
---
READ OUR PUBLICATIONS
The Evolution of the Data Management Role: The Clinical Data Liaison Mary Stefanzick

Critical Clinical Research Factors in the Down Economy Lawrence Reiter, Ph.D

No Longer Lost In Translation
Dr. Gavin Leong in PharmaVOICE Magazine
Maintaining Clinical Operations: It's Just Good Business PharmaVoice View on Clinical Operations

EDC Implementation
Greg Bailey in PharmaVOICE, View on E-Solutions

Going Global
John M. Hudak in Future Pharmaceuticals

Trials Limber Up
John M. Hudak in Int'l Clinical Trials Magazine
---
VIEW OUR PRESENTATION
---
DOWNLOAD OUR BROCHURE
---
MORE RESOURCES
Clinical Operations in Oncology Trials


MEET US THERE!
April 6-7 Burlingame, CA
Call Ronny Schnel 310-619-6691
---

ACCELERATE your clinical trials CHANGE the workflow paradigm

Resources are precious, time is the enemy, and results are paramount.
We have managed successful clinical trials for

over 20 years!
- Information Management done right
- User-friendly technologies
- Improved trial efficiencies
- Talented, committed in-house staff
Proprietary technology solutions
proven to improve your
clinical trial results.

- MAXIMUM client outcomes
- Small and AGILE Global CRO
- WIDE RANGE of Indications
- Expanded Oncology Consortia

Contact: John Hudak, President at jmhudak@criteriuminc.com