MEET US at ASCO ANNUAL 2016
JUN 3-7 Chicago, IL
CALL Ronny Schnel 310-619-6691
<
This Month's Clinical Focus:
MEDICAL DEVICES
>
Successful Completion of a Multi-Center First-In-Human Trial in Europe with a Hybrid Catheter for Treating Complex Lesions in Peripheral Blood Vessels
Next generation novel hybrid laser - mechanical system, provides a safe solution for more than 12 million patients in the United States
Eximo Medical, a medical device company that is developing a laser system and unique catheters for the treatment of peripheral artery disease (PAD), has successfully completed a multicenter clinical trial for the purpose of obtaining CE approval for marketing in Europe. The results of the trial indicate that use of the Eximo system provides a safe, precise and highly efficacious solution in cases of partial blockage, complete blockage and severe calcification. The trial, which was led by two physicians from Poland, included 20 patients, some of whom required bypass surgery or leg amputation and are no longer at risk of amputation following the treatment.

<![if !vml]>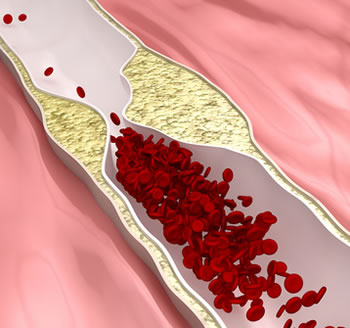 <![endif]>The Eximo system is based on a solid-state ultraviolet laser with a wavelength of 355 nm. The system is connected to a hybrid catheter, which combines tissue ablation by means of the laser and resection with a blunt mechanical blade. Eximo is the first company in the world to have succeeded in actively combining a 355 nm laser with a mechanical blade in a way that enables a high level of accuracy in cutting through vascular blockages. Eximo's proprietary hybrid laser-mechanical blade design removes blockages irrespective of the type of blockage or the size of the blood vessel, and increases the efficacy and safety of performance while reducing the risk of puncturing the blood vessel, compared to competing technologies.

Vascular blockage of the lower extremities is the main cause of 66% of limb amputations in the United States (approximately 120,000 amputations per year), with an estimated total cost of $8.3 billion to the US health system. Treatment with the system developed by Eximo will enable the blockage to be efficiently and safely eliminated, saving many patients from limb amputations. Today, there are over 12 million PAD patients in the United States and the market size is estimated to be in excess of $1 billion.

Dr. Waclaw Kuczmik, Senior surgeon at the Medical University of Silesia in Katowice, Poland, stated: "All of the patients have experienced significant pain relief in the treated limb and significant improvement in quality of life." Yoel Zabar, CEO of Eximo, noted: "We are pleased to announce the successful completion of a first-in-human study with a PAD application, which constitutes a significant milestone that will enable the receipt of CE marketing approval in Europe. We are proud that thanks to the unique technology developed by our company, we were able to alleviate patients' suffering and prevent complicated, unnecessary surgeries, which could, in extreme cases, even have led to amputation of the leg. The completion of the trial represents an additional significant step toward a multi-participant FDA trial in the United States - a potential market of billions of dollars."

About Eximo Eximo Medical Ltd., which is located in Rehovot, is an Israeli company that was founded in 2012 by Accelmed. Following the success of the trial, the company is now pursuing CE Mark and will be looking to receive FDA approval in 2017. The company is devoted to developing efficacious and safe solutions for the treatment of vascular blockages. The company's catheters are based on an innovative hybrid technology, which includes a combination of a compact laser system and mechanical elements. In March 2016, Eximo won the Innovative Company Award at the IDSS Electrophysiology Conference. Additional information is available on the company's website: http://www.eximomedical.com

Source: Displayed with permission from PRNewswire
READ FULL ARTICLE HERE: RePubHub
---
LumiThera® Named Most Promising and Innovative Catalyzer
LumiThera® Inc., a late-stage developmental medical device company creating a non-invasive photobiomodulation (PBM) treatment for ocular disorders and disease, was awarded the prestigious "MOST PROMISING AND INNOVATIVE CATALYZER AWARD" during Biovision 2016, in Lyon, France.
LumiThera is commercializing the LumiThera LT-300 LED medical device for the<![if !vml]>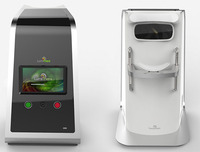 <![endif]> ophthalmic community. Currently, the only treatment for dry AMD is vitamin supplements. The LumiThera LT-300 is a non-invasive, non-pharmaceutical photobiomodulation (PBM) approach to a previously untreated population of dry AMD patients. Two clinical studies have demonstrated clinical and pathological benefits in subjects. Early adopters have been identified and the company is establishing first in class data to support the proposed claims and commercialization.

"We are delighted that BIOVISION has recognized the innovation and business attractiveness of LumiThera," said Clark Tedford, Ph.D., Chief Executive Officer." The innovative and elegant design of the LumiThera LT-300 offers the potential to provide treatment to this currently underserved population and by doing so improve their quality of life."

About Age Related Macular Degeneration (AMD)
Age-related macular degeneration (AMD) accounts for 8.7% of all blindness worldwide and is the most common cause of blindness according to the World Health Organization. Disease prevalence is likely to increase due to population aging. Approximately, 85-90% of AMD is the "dry" form of the disease. The emotional and socioeconomic impact of AMD is large because vision impairment caused by the disease, which primarily affects central (straight-on) rather than peripheral (side) vision can severely impact daily activities such as reading and driving.

About LumiThera Inc. LumiThera, Inc. is a developmental-stage medical device company focused on treating patients affected by dry age-related macular degeneration. The Company's expertise is in the application of photobiomodulation ("PBM"), using non-invasive light emitting diodes ("LED") and laser treatments for acute and chronic ocular diseases and disorders. They are developing an ophthalmic LED office-based instrument to be used in multiple ocular conditions or disorders as non-invasive medical treatments. The LT-300 is currently in clinical trials and is not CE Marked nor FDA 510K Cleared. Additional information is available on the company's website: www.lumithera.com

Source: Displayed with permission from PRNewswire
READ FULL ARTICLE HERE: RePubHub
---
Image Credits: Courtesy of device company websites
---
WHAT'S NEW AT CRITERIUM:
Current Global Studies:
Ph II Recurrent or Metastatic SCC-HNS
Ph II Refractory ALK Rearranged NSCLC
Ph II Critical Limb Ischemia
Ph IIa Leukemia/Lymphoma
Ph III Necrotizing Fasciitis
Ph II NSCLC
Ph II Breast CA with Brain Mets

SEE ALL OUR STUDIES
OUR RESEARCH LIBRARY...
...is your access to continuing current information on successful clinical trials
---
FOLLOW OUR POSTS
See ALL POSTS at our BLOG

NASA Scientist Helps Develop Med Device

New Drug Holds Promise Against Zika

Outsourcing & Strategic Partnerships

Obese People Still Think They Are Healthy

---
WATCH OUR VIDEOS
Airport Network - One Minute with Criterium CRO on Excellence in Clinical Trials
Featured at Travellers Hubs in US Airports

The Clinical Data Liaison: The Key to Better, Faster Clinical Trials
Featuring John M. Hudak
---
LISTEN to OUR PODCASTS
CNN Interview with John Hudak
Featured at Travellers Hubs in US Airports
Criterium Celebrates 20 Years
Featuring John M. Hudak
The Site-Centric CRO: Best Practices for Excellent Site Relationships
Featuring Ed Jahn, Clinical Ops Specialist & Jaime Hudak, CDL
The Clinical Data Liaison: Better, Faster Trials
Featuring John M. Hudak
Agile Clinical Trials and Real-Time Data
Featuring John M. Hudak
---
READ OUR PUBLICATIONS
The Evolution of the Data Management Role: The Clinical Data Liaison Mary Stefanzick

Critical Clinical Research Factors in the Down Economy Lawrence Reiter, Ph.D

No Longer Lost In Translation
Dr. Gavin Leong in PharmaVOICE Magazine
Maintaining Clinical Operations: It's Just Good Business PharmaVoice View on Clinical Operations

EDC Implementation
Greg Bailey in PharmaVOICE, View on E-Solutions

Going Global
John M. Hudak in Future Pharmaceuticals

Trials Limber Up
John M. Hudak in Int'l Clinical Trials Magazine
---
VIEW OUR PRESENTATION
---
DOWNLOAD OUR BROCHURE
---
MORE RESOURCES
IATI-BioMed Conference Program


MEET US THERE!
May 24-26 Tel Aviv ISRAEL
Call Ronny Schnel 310-619-6691
---

ACCELERATE your clinical trials CHANGE the workflow paradigm

Resources are precious, time is the enemy, and results are paramount.
We have managed successful clinical trials for

over 20 years!
- Information Management done right
- User-friendly technologies
- Improved trial efficiencies
- Talented, committed in-house staff
Proprietary technology solutions
proven to improve your
clinical trial results.

- MAXIMUM client outcomes
- Small and AGILE Global CRO
- WIDE RANGE of Indications
- Expanded Oncology Consortia

Contact: John Hudak, President at jmhudak@criteriuminc.com