MEET US at the DIA 2016
JUN 26-30 Philadelphia PA
CALL Ronny Schnel 310-619-6691
<
This Month's Clinical Focus:
ONCOLOGY
>
LipoMedics Updates its Development of Next-Generation Abraxane®
Phospholipid bound paclitaxel as next-generation Abraxane®
Paclitaxel is a highly effective chemotherapeutic drug which disrupts the ability of cancer cells to divide and thus cease the growth or spread of tumors. It is being successfully used to treat mainly breast, lung and ovarian cancers. The challenge lies in creating a soluble/injectable form of paclitaxel since it is hydrophobic in nature. Previous attempts have included the use of albumin (Abraxane® – Celgene, Corp.) and chemical polymers (Cynviloq™ – NantPharma) to develop soluble paclitaxel nanoparticles. There has been much success in formulating a phospholipid-lysophospholipid stabilized paclitaxel nanoparticle and new advances have been made in an alternative approach, employing cholesteryl ester. A comparison of the drug loading and stability profile of the two approaches is discussed.

<![if !vml]>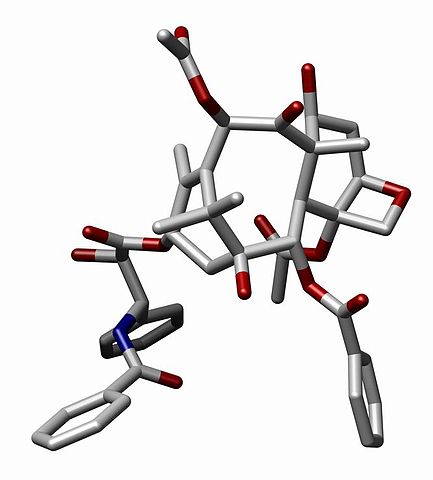 <![endif]>Title: "LM-102-An Injectable Phospholipid-Cholesteryl Ester Nanoformulation of Paclitaxel: Comparison of Drug Loading and Stability with Phospholipid-Lysophospholipid Formulation (LM-101)"
This poster at CLINAM will report on the formulation parameters including the type of phospholipids and fatty acid chain lengths in cholesteryl ester, combination of phospholipid and cholesteryl esters, and amount of drug. The process parameters such as temperature of water for thin film hydration were studied and their impact on drug loading, particle size and physical stability were evaluated. The short-term stability evaluation of nanoparticles prepared with different cholesteryl esters demonstrated that 1-10% (w/w) of cholesteryl esters produced nanoparticle with a loading of about 42% paclitaxel with a particle size of less than 275 nm. The formulation is found to be stable for 24 hours at 4°C. The stability of the formulation was also evaluated at different temperatures before lyophilization with different amounts of drug loading. The optimization of different parameters like drug amount, temperature of water for rehydration for stability of the formulations were performed and compared to the stability of the phospholipid-lysophospholipid formulations (LM-101) made in our lab. A phospholipid-cholesteryl ester nanoparticle formulation of paclitaxel was successfully manufactured at the lab scale stage.

Title: " Third Generation Abraxane ®: LM-101 - An Injectable Phospholipid-coated Nanoparticles Loaded with Paclitaxel:Composition and Method of Preparation, Electrochemical Characterization and Dissolution Studies." This poster at 7th International Nanomedicine Conference will report on a one-pot synthesis method developed to formulate paclitaxel nanoparticles using phospholipids which retains the desired plasma dissolution characteristics of Abraxane® (1 st-generation) and the PBS stability of Genexol ®-PM (2 nd-generation). Due to the use of naturally occurring phospholipids in this 3 rd-generation Abraxane®, hypersensitivity (observed in Genexol ®-PM) should not be an issue. (More at full article link below.)

LipoMedics Inc. is a participant company in the University of North Texas Health Science Center Acceleration Lab, Fort Worth, Texas

Source: Displayed with permission from PRNewswire; Photo courtesy of: Paclitaxel_JMolBiol_2001_1045 M Stone CC BY-SA 3.0
READ FULL ARTICLE HERE: RePubHub
---
Compugen Discloses Lead Therapeutic Candidate for CGEN-15029 Immuno-Oncology Program
IND filing for COM701 anticipated next year
Compugen Ltd. (NASDAQ: CGEN), a leading predictive therapeutic discovery company, disclosed at the JMP Securities Life Science Conference in NY, COM701 as the lead monoclonal antibody therapeutic candidate for the Company's CGEN-15029 target program. This antibody candidate is now undergoing preclinical development activities in preparation for advancement to clinical trials, with an anticipated IND filing next year. CGEN-15029 is one of multiple novel immune checkpoint targets discovered by the Company through the use of its unique in silico predictive discovery infrastructure.
<![if !vml]>
<![endif]>
COM701 was selected from among multiple candidate antibodies for CGEN-15029, which were generated through various antibody discovery technologies and screened at Compugen USA, Inc., the Company's wholly-owned subsidiary in South San Francisco. This effort resulted in a collection of high affinity antibodies with the ability to block CGEN-15029 from binding to its ligand, and which demonstrated activation of T cells in functional studies. The selected hybridoma lead antibody demonstrated potent, reproducible enhancement of T cell activation, consistent with the desired mechanism of action of activating T cells in the tumor microenvironment to generate anti-tumor immune responses. COM701 was successfully humanized and has advanced into preclinical development. Cell line development has been initiated for this antibody candidate, and the Company has entered into agreements for the manufacturing and respective analytics of the therapeutic antibody.

The CGEN-15029 target was predicted in silico and experimentally confirmed to be a receptor-like checkpoint protein expressed on immune cells, with restricted expression on T and NK immune cells, similar to PD-1. Experimental validation systems established over the last two years have enabled Compugen to validate and advance multiple novel immuno-oncology targets, and have allowed Compugen's scientists to show that this target is expressed in tumor-infiltrating T cells (TILs) in various solid and hematologic cancer types. Over expression of CGEN-15029 was shown to decrease T cell activation, whereas inhibition of CGEN-15029 by knocking down its gene resulted in increased T cell activation, indicating that this novel target is indeed an immune checkpoint protein. With its established infrastructure, the Company is pursuing a number of immuno-oncology target programs based on other Compugen-discovered targets in addition to CGEN-15029, and has two additional programs that are the subject of an ongoing pharma collaboration.

About Compugen
Compugen is a leading therapeutic discovery company utilizing its broadly applicable predictive discovery infrastructure to identify novel drug targets and develop first-in-class biologics. The primary focus of the Company's current pipeline is on immune checkpoint target candidates discovered by the Company, potentially providing the basis for a next wave of therapeutics for cancer immunotherapy. The Company is headquartered in Israel, with R&D facilities in Israel and South San Francisco. For additional information, please visit Compugen's corporate website at http://www.cgen.com.

Source: Displayed with permission from PRNewswire; Photo courtesy of: Adoptive_T-cell_therapy by Simon Caulton CC BY-SA 3.0
READ FULL ARTICLE HERE: RePubHub
---
All Images are CC BY-SA 3.0 Creative Commons re-use licensing
---
WHAT'S NEW AT CRITERIUM:
Current Global Studies:
Ph II Recurrent or Metastatic SCC-HNS
Ph II Refractory ALK Rearranged NSCLC
Ph II Critical Limb Ischemia
Ph IIa Leukemia/Lymphoma
Ph III Necrotizing Fasciitis
Ph II NSCLC
Ph II Breast CA with Brain Mets

SEE ALL OUR STUDIES
OUR RESEARCH LIBRARY...
...is your access to continuing current information on successful clinical trials
---
FOLLOW OUR POSTS
See ALL POSTS at our BLOG

NASA Scientist Helps Develop Med Device

New Drug Holds Promise Against Zika

Outsourcing & Strategic Partnerships

Obese People Still Think They Are Healthy

---
WATCH OUR VIDEOS
Airport Network - One Minute with Criterium CRO on Excellence in Clinical Trials
Featured at Travellers Hubs in US Airports

The Clinical Data Liaison: The Key to Better, Faster Clinical Trials
Featuring John M. Hudak
---
LISTEN to OUR PODCASTS
CNN Interview with John Hudak
Featured at Travellers Hubs in US Airports
Criterium Celebrates 20 Years
Featuring John M. Hudak
The Site-Centric CRO: Best Practices for Excellent Site Relationships
Featuring Ed Jahn, Clinical Ops Specialist & Jaime Hudak, CDL
The Clinical Data Liaison: Better, Faster Trials
Featuring John M. Hudak
Agile Clinical Trials and Real-Time Data
Featuring John M. Hudak
---
READ OUR PUBLICATIONS
The Evolution of the Data Management Role: The Clinical Data Liaison Mary Stefanzick

Critical Clinical Research Factors in the Down Economy Lawrence Reiter, Ph.D

No Longer Lost In Translation
Dr. Gavin Leong in PharmaVOICE Magazine
Maintaining Clinical Operations: It's Just Good Business PharmaVoice View on Clinical Operations

EDC Implementation
Greg Bailey in PharmaVOICE, View on E-Solutions

Going Global
John M. Hudak in Future Pharmaceuticals

Trials Limber Up
John M. Hudak in Int'l Clinical Trials Magazine
---
VIEW OUR PRESENTATION
---
DOWNLOAD OUR BROCHURE
---
MORE RESOURCES:
Clinical Operations in Oncology Trials


MEET US THERE!
July 13-14 Boston MA
Call Ronny Schnel 310-619-6691
---

ACCELERATE your clinical trials CHANGE the workflow paradigm

Resources are precious, time is the enemy, and results are paramount.
We have managed successful clinical trials for

over 20 years!
- Information Management done right
- User-friendly technologies
- Improved trial efficiencies
- Talented, committed in-house staff
Proprietary technology solutions
proven to improve your
clinical trial results.

- MAXIMUM client outcomes
- Small and AGILE Global CRO
- WIDE RANGE of Indications
- Expanded Oncology Consortia

Contact: John Hudak, President at jmhudak@criteriuminc.com
About Criterium Inc. Criterium Inc. www.criteriuminc.com is a global, full-service, technology-driven contract research organization that offers a unique mix of high-quality, innovative clinical research solutions for the biopharmaceutical, pharmaceutical, medical device, and CRO industries.