MEET US at SWOG
FALL 2016 Group Meeting
September 14-17 at the Hyatt Regency in Chicago
CALL Ronny Schnel 310-619-6691

<
This Month's Clinical Focus:
>
<
BREAST CANCER
>
New Study Integrating Multiple Types of Protein Biomarkers Increases Accuracy of Early Breast Cancer Detection
To tackle diagnostic challenges associated with breast imaging, Provista's study compares diagnostic strength of protein biomarkers when used alone or in combination.
A first-time study published in PLOS ONE shows that a combined assessment of multiple types of protein biomarkers in the blood offers an important advancement for detecting early breast cancer. The study, conducted by Provista Diagnostics, compared the ability of Serum Protein Biomarkers (SPBs) and Tumor-Associated Autoantibodies (TAAbs), either alone or in combination, to detect breast cancer.

"The study contributes critical understanding about the sensitivity and specificity advantage gained by integrating SPBs and TAAbs, to accurately detect breast cancer," said David E. Reese, Ph.D., President and CEO of Provista Diagnostics. The study entitled "Integration of Serum Protein Biomarker and Tumor Associated Autoantibody Expression Data Increases the Ability of a Blood-based Proteomic Assay to Identify Breast Cancer" is part of the broader pipeline of research studies slated for publication in 2016, exploring the use of SPBs and TAAbs in Provista's blood-based diagnostic test, Videssa® Breast.


The retrospective study evaluated 210 samples, collected prior to biopsy. Samples from a single site ( Mercy Women's Center, which was renamed Mercy Breast Center in June 2016) were used including specimens from 18 participants with no evidence of breast disease, 92 participants diagnosed with benign breast disease and 100 participants diagnosed with breast cancer (both invasive breast cancer and ductal carcinoma in situ).

Study results show that when SPB data were used independently, clinical sensitivity and specificity for detection of breast cancer were 74.7% and 77.0% respectively. When TAAb data were independently used, clinical sensitivity and specificity for detection of breast cancer were 72.2% and 70.8% respectively. However, when TAAb and SPB data were used together, clinical sensitivity and specificity for detection of breast cancer improved to 81.0% and 78.8% respectively, demonstrating that a combined proteomic biomarker assay is an important avenue for developing new approaches for detecting breast cancer.

The new data affirms the role of protein biomarkers in addressing the diagnostic challenges associated with imaging, particularly for women whose imaging results fall into Category 3 (probably benign finding), Category 4 (suspicious finding) on the American College of Radiology's BI-RADS® (Breast Imaging – Reporting and Data System) scale. When women present with abnormal mammography results and/or have dense breasts, clinicians and patients often face a difficult decision whether to proceed with additional imaging or biopsy.

Reese added, "This study demonstrates clearly that we can offer better diagnostic technologies to not only detect breast cancer at its earliest, most treatable stage, but also reduce the rate of benign biopsies, which is important in improving care for women who do not have breast cancer."

About Videssa® Breast -- Videssa® Breast is the first protein-based blood test of its kind to provide early and accurate detection of breast cancer.

Displayed with permission from PR Newswire;
READ FULL ARTICLE HERE: RePubHub
---
Hormone Therapy Might Make Breast Cancer Worse
A new study has found evidence to suggest that some tumors are actually able to build a resistance to therapy and continue to grow and spread despite efforts to stop them.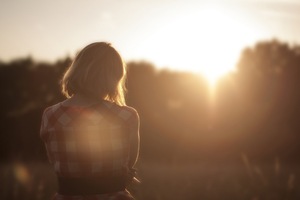 Hormone therapy, which reduces estrogen levels in a woman's body, has long served as an effective way to reduce tumor size and, in turn, reduce the recurrence of cancer in women with breast cancer. In a new analysis of 22 breast cancer tumors, researchers from Washington University School of Medicine found that aromatase inhibitors hormone-reduction therapy brought about genetic mutations in some tumors that caused them to not only survive the treatment, but also grow. The results show the extreme genetic complexity of these types of breast cancer tumors and reveal that even single tumors are able to evolve very quickly in response to therapy. The study also reinforces past research suggesting that mutations in a gene called ESR1 are associated with resistance to aromatase inhibitor therapy.

"In the post-treatment tumor samples, we found many new mutations or enrichment of mutations already seen in the pre-treatment samples," said co-senior author Matthew J. Ellis, in a recent statement. "This means that under the environmental stress of the treatment, the tumors are spawning new sub-clones that subsequently can survive and grow despite therapy, and that is why we are having difficulty in the end treating estrogen-receptor-positive breast cancer. We found this result in the majority of tumors we studied."

Aromatase inhibitors are commonly given in order block the body's remaining production of estrogen in postmenopausal women with breast cancer whose ovaries no longer produce estrogen. For the majority of women with breast cancer, this treatment is highly effective in shrinking tumor size so that it can eventually be removed with surgery. However, the variety of responses to estrogen-deprivation treatments as shown in this study suggest that this approach should be further investigated and tailored to each individual patient.

These findings could have implications for how doctors plan to treat breast cancer patients following the surgical removal of tumors. Co-author Elaine Mardis suggested that patients who undergo aromatase inhibitor therapy for several months prior to surgery should be re-evaluated immediately before their operation to determine exactly how their tumors have changed in response to the therapy. "Such information can help indicate whether further estrogen suppression treatment is likely to contribute to a lower risk of relapse," concluded Mardis.

Source: Miller CA, Gindin Y, Lu C, et al. Aromatase inhibition remodels the clonal architecture of estrogen-receptor-positive breast cancers. Nature Communications . 2016.

Source: Displayed with permission from Medical Daily by Dana Dovey;
READ FULL ARTICLE HERE: RePubHub
---
Images are CC0 Creative Commons re-use licensing provided by www.pexels.com
---
WHAT'S NEW AT CRITERIUM:
Current Global Studies:
Ph II Recurrent or Metastatic SCC-HNS
Ph II Refractory ALK Rearranged NSCLC
Ph IIa Leukemia/Lymphoma
Ph III Necrotizing Fasciitis
Ph II NSCLC
Ph II Breast CA with Brain Mets

SEE ALL OUR STUDIES
OUR RESEARCH LIBRARY...
...is your access to continuing current information on successful clinical trials
---
FOLLOW OUR POSTS
See ALL POSTS at our BLOG

New York City Rats are Disease Sponges

NASA Scientist Helps Develop Med Device

New Drug Holds Promise Against Zika

Outsourcing & Strategic Partnerships

---
WATCH OUR VIDEOS
Airport Network - One Minute with Criterium CRO on Excellence in Clinical Trials
Featured at Travellers Hubs in US Airports

The Clinical Data Liaison: The Key to Better, Faster Clinical Trials
Featuring John M. Hudak
---
LISTEN to OUR PODCASTS
CNN Interview with John Hudak
Featured at Travellers Hubs in US Airports
Criterium Celebrates 20 Years
Featuring John M. Hudak
The Site-Centric CRO: Best Practices for Excellent Site Relationships
Featuring Ed Jahn, Clinical Ops Specialist & Jaime Hudak, CDL
The Clinical Data Liaison: Better, Faster Trials
Featuring John M. Hudak
Agile Clinical Trials and Real-Time Data
Featuring John M. Hudak
---
READ OUR PUBLICATIONS
The Evolution of the Data Management Role: The Clinical Data Liaison Mary Stefanzick

Critical Clinical Research Factors in the Down Economy Lawrence Reiter, Ph.D

No Longer Lost In Translation
Dr. Gavin Leong in PharmaVOICE Magazine
Maintaining Clinical Operations: It's Just Good Business PharmaVoice View on Clinical Operations

EDC Implementation
Greg Bailey in PharmaVOICE, View on E-Solutions

Going Global
John M. Hudak in Future Pharmaceuticals

Trials Limber Up
John M. Hudak in Int'l Clinical Trials Magazine
---
VIEW OUR PRESENTATION
---
DOWNLOAD OUR BROCHURE
---
MORE RESOURCES:
2016 Annual SCDM Conference


SEPT 11-14 San Diego CA
Call Ronny Schnel 310-619-6691
---
---

ACCELERATE your clinical trials CHANGE the workflow paradigm

Resources are precious, time is the enemy, and results are paramount.
We have managed successful clinical trials for

over 20 years!
- Information Management done right
- User-friendly technologies
- Improved trial efficiencies
- Talented, committed in-house staff
Proprietary technology solutions
proven to improve your
clinical trial results.

- MAXIMUM client outcomes
- Small and AGILE Global CRO
- WIDE RANGE of Indications
- Expanded Oncology Consortia

Contact: John Hudak, President at jmhudak@criteriuminc.com