MEET US at Partnerships in Clinical Trials
Oct 5-7th in Boston MA
CALL Ronny Schnel 310-619-6691

<
This Month's Clinical Focus:
>
<
OPHTHALMOLOGY
>
Sight Sciences Announces VISCO(TM)360 Viscosurgical System for Surgical Treatment of Glaucoma
Glaucoma is the world's leading cause of irreversible blindness and affects approximately 80 million people worldwide.
Often associated with abnormally high intraocular pressure, glaucoma is characterized by progressive vision loss due to irreversible optic nerve damage. It is estimated that 20% of people with glaucoma do have co-existing cataracts while 80% of people with glaucoma do not have co-existing cataracts making a combined or standalone surgical option like VISCO360 an important part of an ophthalmologist's armamentarium.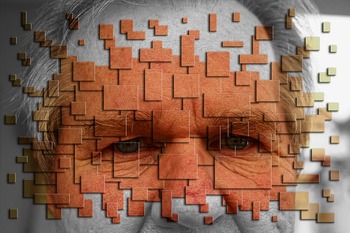 Promising clinical results of the new MIGS procedure in Europe were presented at the Annual ESCRS meeting in Copenhagen. "The microcatheterization and viscodilation of Schlemm's canal has been shown to safely and consistently reduce intraocular pressure in adult patients with primary open-angle glaucoma," explains Prof. Dr. Norbert Körber, Professor of Ophthalmology at the Augencentrum in Cologne, Germany and the first physician to use the approved VISCO360 system in Europe. "Ab externo canaloplasty has become a gold standard surgical procedure in Germany because of its effectiveness, but it remains an overly complex procedure for many surgeons. The VISCO360 System simplifies canaloplasty and allows for complete access to Schlemm's canal using an easier, ab interno approach."

The VISCO360 System offers ophthalmologists in the EU* a user friendly, clear corneal approach to canaloplasty, a glaucoma procedure with a well-established safety and efficacy profile. "Canaloplasty has always been safe and effective, but adoption has been limited by the surgical complexity and the steep learning curve of the ab externo approach. We're pleased that the VISCO360 System is helping physicians across Europe perform canaloplasty in a more straightforward and less invasive manner," stated Paul Badawi, Founder and CEO of Sight Sciences.

The VISCO360 System is a fully integrated, single-handed, single-use device specifically designed for an ab interno approach using one single clear corneal incision. The system combines a custom access cannula, a soft and flexible microcatheter with an atraumatic tip, an internal infusion pump and viscoelastic reservoir, and a wheel that controls advancement and retraction of the microcatheter using only a single finger.

*The VISCO360 Viscosurgical System is commercially available in the United States as a manual surgical tool but is investigational in the United States for the specific indication of IOP reduction in adult, pseudophakic patients with primary open angle glaucoma. About Sight Sciences: Sight Sciences is a medical device company dedicated to the development of technology-driven solutions that address the underlying physiology of ophthalmic disease. For more information, visit www.sightsciences.com.

Displayed with permission from PR Newswire;
READ FULL ARTICLE HERE: RePubHub
---
Contact lenses deliver medicine straight to the eyeball
Eye drops are so last century. Scientists have devised contact lenses that not only correct vision but also deliver drugs straight to the retina.
The lenses developed at Massachusetts Eye and Ear aren't exactly groundbreaking. Scientists have been experimenting with contact lenses that double as drug delivery agents for some time now, but unlike previous efforts, these contact lenses dispense medicine gradually instead of dumping it all at once. By gradually releasing the drugs, the new lenses might become useful in treating ophthalmological illnesses like glaucoma.

<![if !vml]>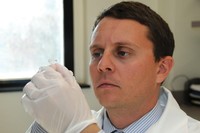 <![endif]>Dr. Ciolino holding the medicine dispensing contact lens he and colleagues made.

The researchers lined normal contact lenses with peripheral latanoprost, a glaucoma medication that's typically delivered as eye drops. The medicine is encased in slow-dissolving polymers allowing for a steady release into the patient's retina. In this case, the patients were four monkeys which served as test subjects. Results suggest that these lenses with lower doses of latanoprost deliver the same amount of eye pressure reduction as the eye drop version. The lenses fitted with a higher dose of the drug had better pressure reduction, the team reported in Ophthalmology.

"Instead of taking a contact lens and allowing it to absorb a drug and release it quickly, our lens uses a polymer film to house the drug, and the film has a large ratio of surface area to volume, allowing the drug to release more slowly," said senior author Daniel S. Kohane, M.D., Ph.D., director of the Laboratory for Biomaterials and Drug Delivery at Boston Children's Hospital.

Some might find it silly to go about such a complicated route when you have eye drops in the first place. If it only were that simple, though. Previous research suggests one in two glaucoma patients don't use their prescribed eye drops, either due to sheer forgetfulness, or to avoid the uncomfortable pain of applying the drops. "This promising delivery system removes the burden of administration from the patient and ensures consistent delivery of medication to the eye, eliminating the ongoing concern of patient compliance with dosing," said Janet B. Serle, M.D., a glaucoma specialist at Icahn School of Medicine at Mount Sinai.

"If we can address the problem of compliance, we may help patients adhere to the therapy necessary to maintain vision in diseases like glaucoma, saving millions from preventable blindness," said Joseph B. Ciolino, M.D., an ophthalmologist at Massachusetts Eye and Ear and an Assistant Professor of Ophthalmology at Harvard Medical School. "This study also raises the possibility that we may have an option for glaucoma that's more effective than what we have today."

Source: By Tibi Puiu; Displayed with permission from ZME Science
READ FULL ARTICLE HERE: RePubHub
---
Image credit for Dr Ciolino by John Earle Photography, other images are CC0 Creative Commons re-use licensing provided by www.pixabay.com
---
WHAT'S NEW AT CRITERIUM:
Current Global Studies:
Ph II Recurrent or Metastatic SCC-HNS
Ph II Refractory ALK Rearranged NSCLC
Ph IIa Leukemia/Lymphoma
Ph III Necrotizing Fasciitis
Ph II NSCLC
Ph II Breast CA with Brain Mets

SEE ALL OUR STUDIES
OUR RESEARCH LIBRARY...
...is your access to continuing current information on successful clinical trials
---
FOLLOW OUR POSTS
See ALL POSTS at our BLOG

Most Women Are Confused About Cancer Screenings

New York City Rats are Disease Sponges

NASA Scientist Helps Develop Med Device

New Drug Holds Promise Against Zika

---
WATCH OUR VIDEOS
Airport Network - One Minute with Criterium CRO on Excellence in Clinical Trials
Featured at Travellers Hubs in US Airports

The Clinical Data Liaison: The Key to Better, Faster Clinical Trials
Featuring John M. Hudak
---
LISTEN to OUR PODCASTS
CNN Interview with John Hudak
Featured at Travellers Hubs in US Airports
Criterium Celebrates 20 Years
Featuring John M. Hudak
The Site-Centric CRO: Best Practices for Excellent Site Relationships
Featuring Ed Jahn, Clinical Ops Specialist & Jaime Hudak, CDL
The Clinical Data Liaison: Better, Faster Trials
Featuring John M. Hudak
Agile Clinical Trials and Real-Time Data
Featuring John M. Hudak
---
READ OUR PUBLICATIONS
The Evolution of the Data Management Role: The Clinical Data Liaison Mary Stefanzick

Critical Clinical Research Factors in the Down Economy Lawrence Reiter, Ph.D

No Longer Lost In Translation
Dr. Gavin Leong in PharmaVOICE Magazine
Maintaining Clinical Operations: It's Just Good Business PharmaVoice View on Clinical Operations

EDC Implementation
Greg Bailey in PharmaVOICE, View on E-Solutions

Going Global
John M. Hudak in Future Pharmaceuticals

Trials Limber Up
John M. Hudak in Int'l Clinical Trials Magazine
---
VIEW OUR PRESENTATION
---
DOWNLOAD OUR BROCHURE
---
MORE RESOURCES:
2016 Site Solutions Summit


Society for Clinical Research Sites
Oct. 13-16 Boca Raton, FL
Call Ronny Schnel 310-619-6691
---
---

ACCELERATE your clinical trials CHANGE the workflow paradigm

Resources are precious, time is the enemy, and results are paramount.
We have managed successful clinical trials for

over 20 years!
- Information Management done right
- User-friendly technologies
- Improved trial efficiencies
- Talented, committed in-house staff
Proprietary technology solutions
proven to improve your
clinical trial results.

- MAXIMUM client outcomes
- Small and AGILE Global CRO
- WIDE RANGE of Indications
- Expanded Oncology Consortia

Contact: John Hudak, President at jmhudak@criteriuminc.com