MEET US at SABCS
Dec 6th-10th in San Antonio TX
CALL Ronny Schnel 310-619-6691

<
This Month's Clinical Focus:
>
<
CNS & Neurology
>
Brain damaged boy shows 'remarkable' improvement after experimental stem cell procedure
Youngest person to be infused with his own stem cells only 12 days old.
When he was born at Mount Sinai Hospital, Jack was not breathing. Doctors whisked him away from his mother and started efforts to resuscitate him. They managed to save his life but soon had to deliver some bad news to his parents, Stephen Pankratz and Kim Kucher. Jack had Hypoxic Ischemic Encephalopathy (HIE), brain damage caused by lack of oxygen to the brain and other organs compounded by low blood flow to vital organs. Jack would likely suffer extensive cognitive and physical problems.

The couple contacted Toronto-based Create Cord Blood Bank, where they had stored blood and tissue stem cells from Jack's umbilical cord. After a series of meetings with the cord blood bank laboratory director, Dr. Ayub Lulat, and neonatal specialists at the Hospital for Sick Children, the specialists agreed to perform an experimental procedure.

Just 12 days old, Jack was infused with his own stem cells, becoming the youngest person ever to undergo the therapy in Canada and the first in the country to be treated for HIE with stem cells. He may turn out to be the first of many. In scientific and medical circles, stem cell experts are predicting the dawn of a new era in the treatment of HIE, autism and other brain disorders. Just days after the transplant, Jack was free of multiple intravenous lines for the first time and was drinking from a bottle.

Jack, who celebrated his second birthday this past summer, is now thriving. He has cerebral palsy and faces challenges ahead, but his development has far surpassed doctors' expectations. He is much more alert and dexterous than expected given the extent of his brain damage at birth. Kim predicts his next MRI will reflect that change. "We think the stem cell transplant has played a role and is continuing to play a role in his progress."

<![if !vml]>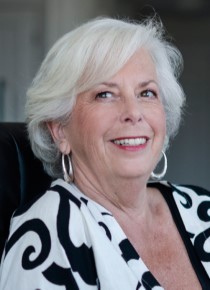 <![endif]>Jack's neonatologist echoes that opinion. "Based on descriptions that I have been given by his parents and the physicians who treated Jack at birth, I would have expected him to be much more severely [affected] than he is," says Dr. Karen Pape, who is also a clinical neuroscientist who has examined hundreds of children with HIE. "He is making steady improvements and responding to his intense therapy programs."

The use of stem cells - unspecialized cells that can renew themselves and, in certain circumstances, can become tissue or organ-specific cells - have been proven effective in treating blood disorders and certain cancers. More evidence is required to prove they are effective in the treatment of neurological conditions, but early results are promising.

Dr. Joanne Kurtzberg, a pioneering researcher at Duke University in Durham, N.C., and director of the Carolinas Cord Blood Bank in Durham, is conducting clinical trials to determine whether cord blood can help brain repair in patients who have had a stroke or are suffering from cerebral palsy, HIE and autism. Their Phase I trial determined that the therapy is safe. Similar trials are planned or already underway in several other countries. When it comes to most neurological conditions, drugs don't prevent or repair the damage, says Kurtzberg. "I think stem cells are more likely to do that because they're sophisticated. If that's proven to be true, it would open a whole new avenue of treatment for serious neurological diseases - and that's very exciting." "The early research results coming from Duke University indicate that early transfusion of cord stem cells is effective," adds Pape.

Source: By Randi Druzin, Displayed with permission from National Post;
READ FULL ARTICLE HERE: RePubHub
---
BERG Presents Data Uncovering a Novel Contributor to Parkinson's Disease
Platform Identifies Potential Contributor to LRRK2-mediated Cell Death in Parkinson's Disease.
BERG, a biopharmaceutical company uncovering health solutions through a data-driven, biological research approach, today unveiled data from a recent study that clarified the role of a genetic mutation in the LRRK2 gene, which represents a major risk factor for both sporadic and familial Parkinson's disease (PD), at the Society for Neuroscience's Neuroscience 2016 meeting. The study utilized BERG's Interrogative Biology ® platform with the aim to understand the mechanism behind LRRK2-driven PD, and the resulting analysis identified p53-inducible gene 3 (PIG3) as a novel regulator of cell death in Parkinson's disease. The discovery may serve as a novel drug target for development of new therapeutics for PD.

Through BERG's Interrogative Biology® platform, the study analyzed data points of skin cells from PD patients obtained from BERG's partner The Parkinson's Institute to understand the neurological disorder. This study also showcased the predictive power of Interrogative Biology® as a discovery tool for mining fundamental biology from peripheral cells to better understand inherent molecular drivers of neurodegenerative disease.

"The Interrogative Biology ® system is able to fill the knowledge gap through seemingly unrelated patient biology – as in this instance, where we used skin cells to discover key insights about a neurological disorder. In addition, unraveling novel biology into the CNS disease space where the basic understanding of diseases like PD is not fully elucidated offers the field insight that may lead to developing disease modifying drugs," said BERG CEO, co-founder and president Niven R. Narain.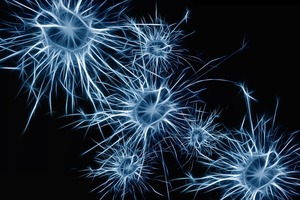 More information on BERG's session 287.09 - Interrogative Biology®identifies p53-inducible gene 3 (PIG3) as a potential contributor to LRRK2-mediated neuronal cell death in Parkinson's Disease: http://www.abstractsonline.com/pp8/index.html#!/4071/presentation/32939

The BERG Interrogative Biology ® platform maps patient disease states by interrogating both the healthy and diseased states of the patient biology and data to uncover a network of causal relationships between historical, molecular and other data types and patient outcomes. BERG will further explore mechanisms associated with LRRK2 and PIG3, and develop additional uses for the Interrogative Biology ® platform to understand the mysteries associated with Parkinson's disease, and other neurodegenerative diseases, to develop safe and effective treatment pathways.

"I am very encouraged by the progress of the BERG Interrogative Biology ® system as not only did it identify PIG3 as a novel contributor to cell death in PD patients, it also uncovered that a LRRK2 mutation leads to a core abnormality in GBA-related pathways," stated Eric Nestler, MD, PhD, Dean for Academic and Scientific Affairs, Nash Family Professor of Neuroscience and Director of the Friedman Brain Institute at the Icahn School of Medicine at Mount Sinai.

Source: Displayed with permission from PR Newswire; BERGHealth
READ FULL ARTICLE HERE: RePubHub
---
Image credits: Photo of Dr. Karen Pape by Christopher Katsarov/CP; Brain neurons by Geralt CC0 Creative Commons re-use licensing provided by www.pixabay.com
---
WHAT'S NEW AT CRITERIUM:
Current Global Studies:
Ph II Recurrent or Metastatic SCC-HNS
Ph II Refractory ALK Rearranged NSCLC
Ph IIa Leukemia/Lymphoma
Ph III Necrotizing Fasciitis
Ph II NSCLC
Ph II Breast CA with Brain Mets

SEE OUR STUDIES
OUR RESEARCH LIBRARY...
...is your access to continuing current information on successful clinical trials
---
FOLLOW OUR POSTS
See ALL POSTS at our BLOG

Ingredient In Red Bull Helps Treat Psychotic Episodes

Most Women Are Confused About Cancer Screenings

New York City Rats are Disease Sponges

NASA Scientist Helps Develop Med Device

New Drug Holds Promise Against Zika

---
WATCH OUR VIDEOS
Airport Network - One Minute with Criterium CRO on Excellence in Clinical Trials
Featured at Travellers Hubs in US Airports

The Clinical Data Liaison: The Key to Better, Faster Clinical Trials
Featuring John M. Hudak
---
LISTEN to OUR PODCASTS
CNN Interview with John Hudak
Featured at Travellers Hubs in US Airports
Criterium Celebrates 20 Years
Featuring John M. Hudak
The Site-Centric CRO: Best Practices for Excellent Site Relationships
Featuring Ed Jahn, Clinical Ops Specialist & Jaime Hudak, CDL
The Clinical Data Liaison: Better, Faster Trials
Featuring John M. Hudak
Agile Clinical Trials and Real-Time Data
Featuring John M. Hudak
---
READ OUR PUBLICATIONS
The Evolution of the Data Management Role: The Clinical Data Liaison Mary Stefanzick

Critical Clinical Research Factors in the Down Economy Lawrence Reiter, Ph.D

No Longer Lost In Translation
Dr. Gavin Leong in PharmaVOICE Magazine
Maintaining Clinical Operations: It's Just Good Business PharmaVoice View on Clinical Operations

EDC Implementation
Greg Bailey in PharmaVOICE, View on E-Solutions

Going Global
John M. Hudak in Future Pharmaceuticals

Trials Limber Up
John M. Hudak in Int'l Clinical Trials Magazine
---
VIEW OUR PRESENTATION
---
DOWNLOAD OUR BROCHURE
---
MORE RESOURCES:

ASH ANNUAL Meeting 2016


2016 ASH Annual Meeting
DEC 3-6 in San Diego CA
Call Ronny Schnel 310-619-6691

---
---

ACCELERATE your clinical trials CHANGE the workflow paradigm

Resources are precious, time is the enemy, and results are paramount.
We have managed successful clinical trials for

over 20 years!
- Information Management done right
- User-friendly technologies
- Improved trial efficiencies
- Talented, committed in-house staff
Proprietary technology solutions
proven to improve your
clinical trial results.

- MAXIMUM client outcomes
- Small and AGILE Global CRO
- WIDE RANGE of Indications
- Expanded Oncology Consortia

Contact: John Hudak, President at jmhudak@criteriuminc.com