MEET US @ TRI-CON 2017
Feb 19-24 in San Francisco CA
CALL Ronny Schnel 310-619-6691

<
This Month's Clinical Focus:
>
<
Ortho/Med Devices
>
Roche's FIREFISH clinical trial will evaluate drug efficacy against respiratory muscle function and breathing patterns in infants treated for SMA-1.
Roche selects Vivonoetics Inc., developer of VivoSense® respiratory testing solutions to provide advanced respiratory assessment for the FIREFISH trial.
<![if !vml]>

<![endif]>Infants with Spinal muscular atrophy (SMA) develop respiratory insufficiency due to progressive respiratory muscle weakness caused by degeneration of alpha motor neurons in the spinal cord. This weakness results in ineffective airway clearance which is the major cause of morbidity and mortality in infants with SMA.

Thus measurement of longitudinal changes in respiratory muscle function in infants and young children with SMA-1 is critical to the evaluation of interventions targeting SMA-1. Many studies of infants with SMA-1 are significantly hampered by the lack of appropriate respiratory testing tools, suitable for infant use. This results in many SMA-1 trials not appropriately evaluating objective measures of respiratory function.

Accurate measurement of pulmonary ventilation or breathing traditionally requires the use of devices such as masks or mouthpieces coupled to the airway opening. These devices are ill-suited for infant monitoring. As an alternative, the FIREFISH study will be the first large SMA-1 clinical trial to use Respiratory Inductance Plethysmography (RP) systems to non-invasively sense respiratory excursions of the body.

By measuring and analyzing the precise patterns of movement of both the chest and abdominal wall, objective measures of pulmonary function may be appropriately evaluated. Specialty analysis of RP data for the evaluation of infant breathing is possible using Vivonoetics' proprietary VivoSense® analysis software together with trained data analysts. Vivonoetics are the leading experts in providing analysis of RP for clinical trials. The VivoSense® analysis is expected to observe clinically significant changes in respiratory morbidity and mortality. "With our expertise in wearable respiratory sensors and detailed data analytics we have developed a solution that works for monitoring infants with airway obstruction observed in SMA." said Dudley Tabakin, Vivonoetics' Chief Operations Officer.

RP sensing technology will be provided using the BioRadio from Great Lakes NeuroTechnologies, a wireless, wearable data acquisition system capable of recording RP on infants in real time. RP data are wirelessly transmitted to a computer via Bluetooth and made available to the Vivonoetics analytics team for post-collection processing and analysis. "This represents successful integration of wearable technology and advanced data analytics to capture infant respiration," says Carissa Simmerman, BioRadio Clinical Trials Manager at Great Lakes NeuroTech.

Source: Reprinted with permission by PRNEWSWIRE for Journalists
---
SUBQ-HF NHLBI Study with Subcutaneous Furosemide
Study Investigates New Care Model of Shorter Hospital Stay Followed by At-Home Treatment with sc2Wear Subcutaneous Furosemide.
scPharmaceuticals, Inc., developing transformative pharmaceutical products for subcutaneous delivery, announced the start of the first phase of a study conducted by the Heart Failure Clinical Research Network (HFN). HFN is a clinical research initiative funded by the National Heart, Lung, and Blood Institute (NHLBI) of the National Institutes of Health (NIH). The primary goal of the HFN is to conduct multiple clinical trials to evaluate treatments and strategies to improve management of acute and chronic heart failure.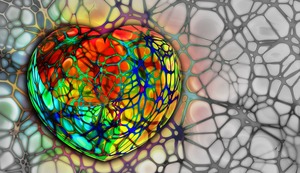 SUBQ-HF is the abbreviated name for "Subcutaneous Furosemide in Acute Decompensated Heart Failure." The purpose of SUBQ-HF is to evaluate a strategy of early hospital discharge to home with daily subcutaneous furosemide administration by patient or lay caregiver. In this study the new strategy will be compared to usual care, which typically involves a hospital stay of three to seven days and treatment with intravenous diuretics.

The SUBQ-HF trial program includes a two-part, non-comparative pilot phase followed by a randomized comparative trial which compares usual inpatient care with a strategy of a short in-patient stay followed by two to seven days of at-home treatment with the sc2Wear Furosemide Infusor. Enrollment for the pilot phase started in January of 2017. The anticipated read out of the SUBQ-HF study program is in 2018. Five centers are participating in the pilot phase including Emory University Hospital, Massachusetts General Hospital, Mayo Clinic, Duke University Medical Center and Metro Health System. The main study is expected to include up to an additional 20 centers in the US. The Protocol Principal Investigator of the study is Michael Felker, MD, Duke University. Eugene Braunwald, MD, Harvard University, acts as the Study Chair.

"One of the core objectives of healthcare reform is to concurrently improve treatment outcomes while reducing cost of care," said Pieter Muntendam, MD, president and CEO of scPharmaceuticals. "Patients with heart failure make up 42 percent of all Medicare admissions and in 2012 we set out to develop a product that would offer a home-based, hospital-strength diuretic option for treatment of fluid overload in heart failure, the single most common reason for these hospitalizations. The NHLBI SUBQ-HF will help to define how to best use this novel option to reduce length of stay."

Source: Reprinted with permission by PRNEWSWIRE for Journalists
---
Image credits: Spine and heart images by Geralt CC0 Creative Commons re-use licensing provided by www.pixabay.com
---
WHAT'S NEW AT CRITERIUM:
Current Global Studies:
Ph II Recurrent or Metastatic SCC-HNS
Ph II Refractory ALK Rearranged NSCLC
Ph IIa Leukemia/Lymphoma
Ph III Necrotizing Fasciitis
Ph II NSCLC
Ph II Breast CA with Brain Mets

SEE OUR STUDIES
OUR RESEARCH LIBRARY...
...is your access to continuing current information on successful clinical trials
---
FOLLOW OUR POSTS
See ALL POSTS at our BLOG

Spinal Cord Stimulation Reduces Opioid Use

Ingredient In Red Bull Helps Treat Psychotic Episodes

Most Women Are Confused About Cancer Screenings

New York City Rats are Disease Sponges

NASA Scientist Helps Develop Med Device

---
WATCH OUR VIDEOS
Airport Network - One Minute with Criterium CRO on Excellence in Clinical Trials
Featured at Travellers Hubs in US Airports

The Clinical Data Liaison: The Key to Better, Faster Clinical Trials
Featuring John M. Hudak
---
LISTEN to OUR PODCASTS
CNN Interview with John Hudak
Featured at Travellers Hubs in US Airports
Criterium Celebrates 20 Years
Featuring John M. Hudak
The Site-Centric CRO: Best Practices for Excellent Site Relationships
Featuring Ed Jahn, Clinical Ops Specialist & Jaime Hudak, CDL
The Clinical Data Liaison: Better, Faster Trials
Featuring John M. Hudak
Agile Clinical Trials and Real-Time Data
Featuring John M. Hudak
---
READ OUR PUBLICATIONS
The Evolution of the Data Management Role: The Clinical Data Liaison Mary Stefanzick

Critical Clinical Research Factors in the Down Economy Lawrence Reiter, Ph.D

No Longer Lost In Translation
Dr. Gavin Leong in PharmaVOICE Magazine
Maintaining Clinical Operations: It's Just Good Business PharmaVoice View on Clinical Operations

EDC Implementation
Greg Bailey in PharmaVOICE, View on E-Solutions

Going Global
John M. Hudak in Future Pharmaceuticals

Trials Limber Up
John M. Hudak in Int'l Clinical Trials Magazine
---
VIEW OUR PRESENTATION
---
DOWNLOAD OUR BROCHURE
---
MORE RESOURCES:

2nd CNS Clinical Trials Forum


JAN 30-31 Philadelphia PA
Call Ronny Schnel 310-619-6691

---
---

ACCELERATE your clinical trials CHANGE the workflow paradigm

Resources are precious, time is the enemy, and results are paramount.
We have managed successful clinical trials for

over 20 years!
- Information Management done right
- User-friendly technologies
- Improved trial efficiencies
- Talented, committed in-house staff
Proprietary technology solutions
proven to improve your
clinical trial results.

- MAXIMUM client outcomes
- Small and AGILE Global CRO
- WIDE RANGE of Indications
- Expanded Oncology Consortia

Contact: John Hudak, President at jmhudak@criteriuminc.com
About Criterium Inc. Criterium Inc. www.criteriuminc.com is a global, full-service, technology-driven contract research organization that offers a unique mix of high-quality, innovative clinical research solutions for the biopharmaceutical, pharmaceutical, medical device, and CRO industries.