MEET US @ World Orphan Drug Congress
APR 19-21 in Washington, DC
CALL Ronny Schnel 310-619-6691

<
This Month's Clinical Focus:
>
<
ORPHAN DRUGS
>
Medivir Announces completion of the phase II clinical study of Remetinostat

Positive data from the phase II clinical study of the topical, skin-directed histone deacetylase (HDAC) inhibitor, remetinostat, in patients with early stage Cutaneous T-cell Lymphoma.

The trial included 60 patients with the mycosis fungoides (MF) variant of CTCL, who were randomized to receive either 0.5% remetinostat gel BID, 1% remetinostat gel QD or 1% remetinostat gel BID for between 6 and 12 months. The primary end-point of the study was the proportion of patients with either a complete or partial confirmed response to therapy, assessed using the Composite Assessment of Index Lesion Severity (CAILS). Based on an intent-to-treat analysis, patients in the 1% remetinostat gel BID arm had highest proportion of confirmed responses (8/20, 40%), including 1 complete response. The response rates in the other two arms were 5/20 (25%) and 4/20 (20%) in the 0.5% BID arm and the 1% QD arm respectively, and did not include any complete responses. Across all the dose groups, remetinostat was well-tolerated without signs of systemic adverse effects, including those associated with systemic HDAC inhibitors.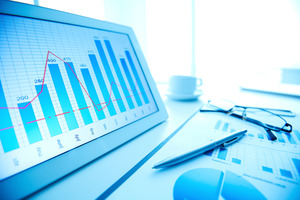 Based on these data, Medivir expects to initiate discussions with regulatory authorities with the aim of initiating a phase III study later this year, and to present full phase II trial data at scientific meetings in the second half of 2017.

CTCL is a chronic, orphan hematologic cancer that presents in the skin. According to the National Cancer Institute, the most common CTCL is the mycosis fungoides (MF) variant of CTCL. MF affects an estimated 15,000 to 20,000 people in the United States, with an estimated 1,500 new cases annually, and around 75% of these have early-stage disease. Patients remain at this stage for extended periods and require long-term topical treatments for their disease, which causes substantial reductions in patients' quality of life. A small proportion of patients go on to develop cutaneous tumors or systemic disease, and these patients then require systemic anti-cancer therapy. Medivir estimates that the addressable market for early-stage CTCL in the US alone is approximately USD 900m annually.

"The results of this study confirm and extend the previously published interim analysis of the phase II study, and show that remetinostat has the potential to be a safe and effective new treatment for patients with early-stage CTCL" said Dr Richard Bethell, Medivir's Chief Scientific Officer. "There are few drugs available for the treatment of the disease, and those currently available have generally poor tolerability. As a result, CTCL patients and their physicians require safe and effective new treatment options. Remetinostat was designed to effectively inhibit HDACs within cutaneous lesions, but to be rapidly broken down in the bloodstream, preventing the side effects associated with systemically administered HDAC inhibitors. Based on the efficacy and safety data from this Phase II study, we believe that remetinostat is capable of meeting a very important unmet need in patients with this chronic and poorly treated orphan disease."

Reprinted with permission from PR Newswire for Journalists

---
FDA Provides Cornerstone Pharmaceuticals Approval to Initiate Pivotal Study for CPI-613, its Metabolism-Directed Anticancer Compound
Successful End-of-Phase I Type B Meetings with FDA Clears Way for Pivotal Trials in Acute Myeloid Leukemia (AML) and Pancreatic Cancer.

<![if !vml]>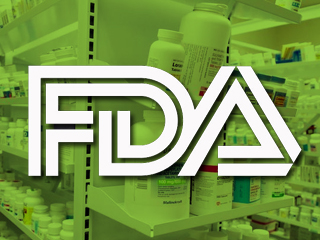 <![endif]>Following successful End-of-Phase I (EOP1) Type B meetings with the U.S. Food and Drug Administration (FDA), the Company has been given a clear clinical and regulatory path forward to conduct pivotal trials of its lead compound, CPI-613, in patients with acute myeloid leukemia (AML) and pancreatic cancer. This is considered a major milestone.

CPI-613 is Cornerstone Pharmaceuticals' first-in-class anticancer compound from its proprietary Altered Energy Metabolism Directed (AEMD) platform. The drug is designed to disrupt the altered energy production pathways in cancer cells by targeting the mitochondrial tricarboxylic acid (TCA) cycle, an indispensable process essential to cell multiplication and survival. The FDA has designated CPI-613 an orphan drug for the treatment of acute myeloid leukemia (AML), pancreatic cancer and myelodysplastic syndromes (MDS).

"Our productive dialogue with the FDA has cleared a path forward for initiating pivotal trials of CPI-613, which may be sufficient to support our proposed indications for the treatment of AML and pancreatic cancer," said Sanjeev Luther, Chief Operating Officer, Cornerstone Pharmaceuticals. "The FDA has provided valuable feedback to inform a design that will enhance the robustness of our trials. This would allow the Agency to assess them as registrational trials. We are confident in our ability to meet the FDA's requirements for the trials, and look forward to continued interaction with the FDA as the CPI-613 clinical development program advances."

During the EOP1 Type B meetings with the FDA, Cornerstone Pharmaceuticals presented updated results from Phase I trials of CPI-613 in patients with AML and pancreatic cancer. "We believe the Phase II trial in AML can potentially lead to approval for treatment of a disease that historically has been extremely difficult to treat," said Jorge Cortes, M.D., lead investigator of the AML trials and Deputy Chair and Professor of Medicine in the Department of Leukemia at The University of Texas MD Anderson Cancer Center.

"We are encouraged that the FDA has granted us the opportunity to continue clinical trials in pancreatic cancer, a disease with large unmet clinical need, and are optimistic that we will continue to see positive results in advanced pancreatic cancer patients," commented Philip A. Philip, M.D., Ph.D., F.R.C.P., lead investigator of the pancreatic cancer trials and Professor of Oncology and Pharmacology, Leader, GI and Neuroendocrine Oncology, and Vice President of Medical Affairs at Karmanos Cancer Center, Wayne State University.

Reprinted with permission from PRNewswire via RePubHub;
---
Image credits: provided by CC0 license from Freepik.com and Wikipedia Commons
---
WHAT'S NEW AT CRITERIUM:
Current Global Studies:
Ph II Recurrent or Metastatic SCC-HNS
Ph II Refractory ALK Rearranged NSCLC
Ph IIa Leukemia/Lymphoma
Ph III Necrotizing Fasciitis
Ph II NSCLC
Ph II Breast CA with Brain Mets

SEE OUR STUDIES
OUR RESEARCH LIBRARY...
...is your access to continuing current information on successful clinical trials
---
FOLLOW OUR POSTS
See ALL POSTS at our BLOG

Adding (Friendly) Bacteria to Skin Lotion

Spinal Cord Stimulation Reduces Opioid Use

Ingredient In Red Bull Treats Psychotic Episodes

Most Women Are Confused About Cancer Screenings

New York City Rats are Disease Sponges
---
WATCH OUR VIDEOS
Airport Network - One Minute with Criterium CRO on Excellence in Clinical Trials
Featured at Travellers Hubs in US Airports

The Clinical Data Liaison: The Key to Better, Faster Clinical Trials
Featuring John M. Hudak, Prersident & Founder
---
LISTEN to OUR PODCASTS
CNN Interview with John Hudak
Featured at Travellers Hubs in US Airports

Criterium Celebrates 20 Years
Featuring John M. Hudak, President & Founder

The Site-Centric CRO: Best Practices for Excellent Site Relationships
Featuring Ed Jahn, Clinical Ops Specialist & Jaime Hudak, CDL

The Clinical Data Liaison: Better, Faster Trials
Featuring John M. Hudak, President & Founder

Agile Clinical Trials and Real-Time Data
Featuring John M. Hudak, President & Founder
---
READ OUR PUBLICATIONS
The Evolution of the Data Management Role: The Clinical Data Liaison Mary Stefanzick

Critical Clinical Research Factors in the Down Economy Lawrence Reiter, Ph.D

No Longer Lost In Translation
Dr. Gavin Leong in PharmaVOICE Magazine

Maintaining Clinical Operations: It's Just Good Business PharmaVoice View on Clinical Operations

EDC Implementation
Greg Bailey in PharmaVOICE, View on E-Solutions

Going Global
John M. Hudak in Future Pharmaceuticals

Trials Limber Up
John M. Hudak in Int'l Clinical Trials Magazine
---
VIEW OUR PRESENTATION
Criterium Capabilities Presentation
Corporate Overview, Trials & Experience
---
DOWNLOAD OUR BROCHURE
Criterium: Connect - Communicate - Control
Understand How We Do What We Do
---
---
MORE RESOURCES:

SWOG Spring 2017 Meeting
APR 26-29 San Francisco CA
Call Ronny Schnel 310-619-6691

---
---
MANAGING SUCCESSFUL
Clinical Trials for

over 25 years!
Resources are precious, time is the enemy, and results are paramount.
ACCELERATE




your clinical trials...




---------------------




CHANGE




the workflow paradigm
- Information Management done right
- User-friendly technologies
- Improved trial efficiencies
- Talented, committed in-house staff
Proprietary technology solutions
PROVEN to improve your
clinical trial results.

- MAXIMUM client outcomes
- Small and AGILE Global CRO
- WIDE RANGE of Indications
- Expanded Oncology Consortia

Contact: John Hudak, President at jmhudak@criteriuminc.com