MEET US @ ESMD World Congress
JUN 28 - JUL 1 in Barcelona
CALL Ronny Schnel 310-619-6691

<
This Month's Clinical Focus:
>
<
GASTROENTEROLOGY
>
Encouraging Survival Data Observed in Patients with Advanced Pancreatic Cancer

ARMO BioSciences AM0010 (pegilodecakin, PEGylated Interleukin-10) is being evaluated in an ongoing Phase 1b clinical trial that has enrolled 352 advanced cancer patients.
"We are very encouraged that our novel immunotherapy AM0010 in combination with FOLFOX induced prolonged objective responses, including partial and complete responses, and led to a median overall survival of 10.0 months in patients with advanced pancreatic cancer that previously had been treated with a median of two prior therapies," said Peter Van Vlasselaer, Ph.D., President and Chief Executive Officer of ARMO BioSciences. "We are excited to conduct our ongoing pivotal Phase 3 clinical trial of AM0010 in combination with FOLFOX as second-line therapy for advanced metastatic pancreatic cancer. We are committed to our goal of developing new immune-based treatment options for patients living with difficult-to-treat solid tumors."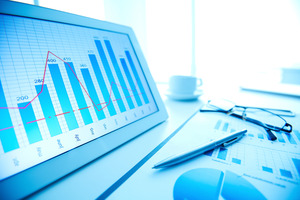 Phase 1b Clinical Trial Results in Advanced Pancreatic Cancer
In this ongoing Phase 1/1b clinical trial, 47 patients with advanced pancreatic ductal adenocarcinoma (PDAC) have been treated with either AM0010 alone or AM0010 in combination with FOLFOX (folinic acid, 5-fluorouracil and oxaliplatin) chemotherapy. In this trial, 21 patients with PDAC who had not received a prior platinum containing regimen were treated with AM0010 in combination with FOLFOX. The patients had progressed previously on a prior gemcitabine-containing regimen and had a median number of 2 prior therapies (ranging from 1 to 5 therapies). In this ongoing Phase 1/1b clinical trial, the median progression-free survival was 3.5 months and the estimated median overall survival was 10.0 months, with a median follow-up of 11.0 months (ranging from 5.8 to 16.3 months). The one-year survival rate estimated by the Kaplan-Meier method is 43%. Patients with a higher number of intra-tumoral CD8+ T cells had longer median overall survival. Of the 19 patients evaluable for tumor responses, 16% had objective responses, including 2 compete responses, and 58% had stable disease for 8 weeks or longer. The 22 patients with advanced PDAC treated with AM0010 monotherapy had a median number of 3 prior therapies (ranging from 2-6 therapies) and the median overall survival (OS) was 3.8 months. In addition, 4 patients (18%) remain alive for more than one year, with 2 of 4 alive more than 18 months after starting treatment.

AM0010 treatment was well tolerated in advanced pancreatic cancer patients either alone or in combination with FOLFOX. Grade 3/4 treatment-related adverse events associated with daily dosing of AM0010 included thrombocytopenia, anemia, and neutropenia were transient and reversible. AM0010 plus FOLFOX with a modified AM0010 dose schedule (5 days on, 2 days off) was tested without grade 3/4 adverse events. This modified dose schedule is being used in the ongoing Phase 3 clinical trial. See addt'l trial data in the complete article: https://repubhub.icopyright.net/freePost.act?tag=3.7537?icx_id=9418449

The U.S. Food and Drug Administration (FDA) and the European Commission (EC) have granted AM0010 Orphan Drug designation for the treatment of pancreatic cancer. The FDA also granted Fast Track designation for AM0010 in combination with FOLFOX as a second-line therapy in patients with pancreatic cancer. For complete trial information, please visit www.clinicaltrials.gov (NCT02923921)

Reprinted with permission from PRNewswire via RePubHub

---
New Phase 1 Clinical Data for BLU-285 in Advanced Gastrointestinal Stromal Tumors
New Phase 1 clinical data and outlined registration plans for BLU-285, a potent and highly selective PDGFRα and KIT inhibitor in development as a potential treatment for patients with advanced gastrointestinal stromal tumors (GIST).

<![if !vml]>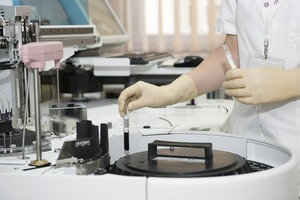 <![endif]>In patients with PDGFRα-driven GIST harboring a D842 mutation, the data showed an objective response rate (ORR) of 60 percent and an estimated 9-month progression free survival (PFS) of 87 percent. Among patients with treatment-resistant KIT-driven GIST, tumor reduction was observed in eight of 14 evaluable patients treated at dose levels of at least 300 mg once daily (QD). BLU-285 was well tolerated, and most adverse events (AEs) reported by investigators were Grade 1 or 2.

The U.S. Food and Drug Administration (FDA) granted Breakthrough Therapy Designation to BLU-285 for the treatment of patients with unresectable or metastatic PDGFRα D842V-driven GIST, and the Company plans to pursue expedited development of BLU-285 in this population. Based on feedback from the FDA at a recent End-of-Phase 1 meeting, additional data from the expansion portion of the ongoing Phase 1 clinical trial of BLU-285 may be sufficient to support a New Drug Application (NDA) for the treatment of patients with PDGFRα D842V-driven GIST.

Blueprint Medicines currently estimates it will complete enrollment of the PDGFRα D842V expansion cohort, which is expected to include approximately 50 patients, by the middle of 2018. The Company also plans to initiate a global, pivotal Phase 3 clinical trial of BLU-285 in the first half of 2018, with the goal of supporting the registration of BLU-285 in a broader GIST patient population.

"The new data announced today reinforce the clinical potential of BLU-285 in these populations. High response rates and prolonged progression free survival suggest BLU-285 has the potential to transform the treatment of PDGFRα D842-driven GIST. In addition, BLU-285 showed very encouraging anti-tumor activity in the treatment-resistant KIT-driven GIST population with a complex mutational burden, for whom disease control is a major treatment goal. Together, these results support efforts to expand the clinical development of BLU-285, including into earlier lines of GIST treatment."

About the Trial
The Phase 1 clinical trial of BLU-285 is designed to evaluate the safety and tolerability of BLU-285 in adults with advanced GIST. The trial consists of two parts, a dose-escalation portion and an expansion portion. The dose-escalation portion is complete, and the MTD has been determined to be 400 mg QD. The expansion portion is actively enrolling patients in two defined cohorts, including a cohort of patients with a PDGFRα D842V mutation, regardless of line of therapy, and a cohort of patients who have received imatinib and at least one other KIT-directed TKI. Trial objectives include assessing response, pharmacokinetics and pharmacodynamic measures. The two expansion cohorts of the trial are designed to enroll approximately 100 patients at multiple sites in the United States, United Kingdom and European Union. Please refer to www.clinicaltrials.gov for additional details related to this Ph 1 clinical trial (NCT02508532). Patients and physicians may contact studydirector@blueprintmedicines.com for more info on this Ph 1 trial. Addt'l data reported in the complete article: http://ir.blueprintmedicines.com/phoenix.zhtml?c=253931&p=irol-newsArticle&ID=2278748

Displayed with permission from PR Newswire
---
Image credits: Computer provided by Pressfoto at Freepik LIC CC0 license from and Lab from Pixabay LIC CC0
WHAT'S NEW AT CRITERIUM:
Current Global Studies:
Ph II Recurrent or Metastatic SCC-HNS
Ph II Refractory ALK Rearranged NSCLC
Ph IIa Leukemia/Lymphoma
Ph III Necrotizing Fasciitis
Ph II NSCLC
Ph II Breast CA with Brain Mets

SEE OUR STUDIES
OUR RESEARCH LIBRARY...
...is your access to continuing current information on successful clinical trials
---
FOLLOW OUR POSTS
See ALL POSTS at our BLOG

Probiotics to Treat Depression?

Millennials Face New Threat: Blue Light

Adding (Friendly) Bacteria to Skin Lotion

Spinal Cord Stimulation Reduces Opioid Use

Ingredient In Red Bull Treats Psychotic Episodes
---
WATCH OUR VIDEOS
Airport Network - One Minute with Criterium CRO on Excellence in Clinical Trials
Featured at Travellers Hubs in US Airports

The Clinical Data Liaison: The Key to Better, Faster Clinical Trials
Featuring John M. Hudak, Prersident & Founder
---
LISTEN to OUR PODCASTS
CNN Interview with John Hudak
Featured at Travellers Hubs in US Airports

Criterium Celebrates 20 Years
Featuring John M. Hudak, President & Founder

The Site-Centric CRO: Best Practices for Excellent Site Relationships
Featuring Ed Jahn, Clinical Ops Specialist & Jaime Hudak, CDL

The Clinical Data Liaison: Better, Faster Trials
Featuring John M. Hudak, President & Founder

Agile Clinical Trials and Real-Time Data
Featuring John M. Hudak, President & Founder
---
READ OUR PUBLICATIONS
The Evolution of the Data Management Role: The Clinical Data Liaison Mary Stefanzick

Critical Clinical Research Factors in the Down Economy Lawrence Reiter, Ph.D

No Longer Lost In Translation
Dr. Gavin Leong in PharmaVOICE Magazine

Maintaining Clinical Operations: It's Just Good Business PharmaVoice View on Clinical Operations

EDC Implementation
Greg Bailey in PharmaVOICE, View on E-Solutions

Going Global
John M. Hudak in Future Pharmaceuticals

Trials Limber Up
John M. Hudak in Int'l Clinical Trials Magazine
---
VIEW OUR PRESENTATION
Criterium Capabilities Presentation
Corporate Overview, Trials & Experience
---
DOWNLOAD OUR BROCHURE
Criterium: Connect - Communicate - Control
Understand How We Do What We Do
---
---
MORE RESOURCES:

Clinical Ops in Oncology Trials
JUL 11-12 Boston MA
Call Ronny Schnel 310-619-6691

---
---
MANAGING SUCCESSFUL
Clinical Trials for

over 25 years!
Resources are precious, time is the enemy, and results are paramount.
ACCELERATE




your clinical trials...




---------------------




CHANGE




the workflow paradigm
- Information Management done right
- User-friendly technologies
- Improved trial efficiencies
- Talented, committed in-house staff
Proprietary technology solutions
PROVEN to improve your
clinical trial results.

- MAXIMUM client outcomes
- Small and AGILE Global CRO
- WIDE RANGE of Indications
- Expanded Oncology Consortia

Contact: John Hudak, President at jmhudak@criteriuminc.com