MEET US @ 18th Annual International
Lung Cancer Congress
JUL 27-29 Huntington Bch CA
CALL Ronny Schnel 310-619-6691

<
This Month's Clinical Focus:
>
<
Burns and Wound Care
>
Transfusion Requirement in Burn Care Evaluation (TRIBE) (a PUB MED Abstract)

Transfusion Requirement in Burn Care Evaluation (TRIBE): A Multicenter Randomized Prospective Trial of Blood Transfusion in Major Burn Injury.
Ann Surg. 2017 Jul 10. doi: 10.1097/SLA.0000000000002408. [Epub ahead of print] Palmieri TL1, Holmes JH 4th, Arnoldo B, Peck M, Potenza B, Cochran A, King BT, Dominic W, Cartotto R, Bhavsar D, Kemalyan N, Tredget E, Stapelberg F, Mozingo D, Friedman B, Greenhalgh DG, Taylor SL, Pollock BH.
OBJECTIVE: Our objective was to compare outcomes of a restrictive to a liberal red cell transfusion strategy in 20% or more total body surface area (TBSA) burn patients. We hypothesized that the restrictive group would have less blood stream infection (BSI), organ dysfunction, and mortality.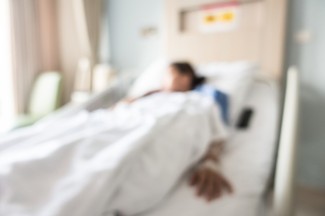 BACKGROUND: Patients with major burns have major (>1 blood volume) transfusion requirements. Studies suggest that a restrictive blood transfusion strategy is equivalent to a liberal strategy. However, major burn injury is precluded from these studies. The optimal transfusion strategy in major burn injury is thus needed but remains unknown.

METHODS: This prospective randomized multicenter trial block randomized patients to a restrictive (hemoglobin 7-8 g/dL) or liberal (hemoglobin 10-11 g/dL) transfusion strategy throughout hospitalization. Data collected included demographics, infections, transfusions, and outcomes.

RESULTS: Eighteen burn centers enrolled 345 patients with 20% or more TBSA burn similar in age, TBSA burn, and inhalation injury. A total of 7054 units blood were transfused. The restrictive group received fewer blood transfusions: mean 20.3 ± 32.7 units, median = 8 (interquartile range: 3, 24) versus mean 31.8 ± 44.3 units, median = 16 (interquartile range: 7, 40) in the liberal group (P < 0.0001, Wilcoxon rank sum). BSI incidence, organ dysfunction, ventilator days, and time to wound healing (P > 0.05) were similar. In addition, there was no 30-day mortality difference: 9.5% restrictive versus 8.5% liberal (P = 0.892, χ test).

CONCLUSIONS: A restrictive transfusion strategy halved blood product utilization. Although the restrictive strategy did not decrease BSI, mortality, or organ dysfunction in major burn injury, these outcomes were no worse than the liberal strategy (Clinicaltrials.gov identifier NCT01079247).
Source: PubMed

---
Origin randomizes first patient in diabetic foot ulcer study
Diabetes and consequential diabetic foot ulcers are a growing healthcare burden impacting millions of people.

Origin, Inc. (formerly Advanced Plasma Therapies, Inc), a Princeton, NJ-based clinical-stage wound care company focused on treatment of Diabetic Foot Ulcers (DFUs) has announced that the first 52 patients have been randomized in the "GENESIS" trial, marking the passing of the halfway enrollment point for the study. The first patient in the study was randomized on March 21, 2017.

<![if !vml]>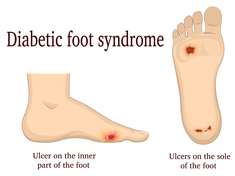 <![endif]>These patients are being treated in its U.S. dose-ranging Phase IIb "GENESIS" trial. Additionally, all the sites designated for the study have been activated. Origin has developed a proprietary technology to generate and deliver therapeutic quantities of plasma-generated Nitric Oxide (NO) for a wide range of potential human health benefits. The GENESIS trial is designed to demonstrate healing and optimize the treatment regimen for chronic Diabetic Foot Ulcers (DFUs).

"We are excited about the pace of enrollment for the GENESIS trial and the full activation of all our sites, both of which are ahead of schedule. The rate of enrollment is ahead of what we had envisaged and, if maintained, points to an earlier look than anticipated at data from our first controlled US trial," said Michael Preston, Chairman and CEO of Origin. "The enrollment rate for the GENESIS trial is a clear indication that DFUs represent a critical unmet need for patients with diabetes, a disease that is growing far too rapidly and affecting more than 49 million people in the US and EU alone. Plasma-generated Nitric Oxide has the potential to offer a safe and effective wound closure treatment, particularly for patients with Diabetic Foot Ulcers, where limb amputation is often the outcome. Because DFUs affect as many as 7 million people in the US and EU with diabetes (as high as 15% of the diabetic patient population), we believe that Origin's first targeted indication represents a large market opportunity."

GENESIS is a single-blinded 27-week study which will recruit up to 100 patients across 15 clinical sites in the U.S. After a three-week qualification period, patients will be randomized into one of four different dosing regimens or a standard of care (SOC) treatment arm to assess efficacy and safety. Patients will be treated over 12 weeks and monitored for 12 weeks post-treatment.

Efficacy will be measured by wound closure rate (in cm2 of epithelium coverage per week) and wound closure percentage (efficacy measures for the study analyzed through a maximum of 12 weeks of treatment). Safety will be measured by wound-related adverse events, including adverse events of all causes that affect the wound.

"Diabetes and consequential diabetic foot ulcers are a growing healthcare burden impacting millions of people," concluded Preston. "Reaching these two key milestones in the GENESIS trial, full site activation and more than 50% of patients enrolled and randomized, further advances our goal; to become the therapy of choice for the treatment of DFUs, and potentially, severe wounds of all types. We look forward to providing an update and readout of the interim results as early as the third quarter of 2017."

Article usage courtesy of CenterWatch News Online
---
Image credits: Hospital Patient by mrsiraphol FREEPIK Free Lic CC0; Diabetic Foot Syndrome Illustration courtesy of Shutterstock Paid License.
WHAT'S NEW AT CRITERIUM:
Current Global Studies:
Ph II Recurrent or Metastatic SCC-HNS
Ph II Refractory ALK Rearranged NSCLC
Ph IIa Leukemia/Lymphoma
Ph III Necrotizing Fasciitis
Ph II NSCLC
Ph II Breast CA with Brain Mets

SEE OUR STUDIES
OUR RESEARCH LIBRARY...
...is your access to continuing current information on successful clinical trials
---
FOLLOW OUR POSTS
See ALL POSTS at our BLOG

Explosive Data on Fireworks Injuries

Probiotics to Treat Depression?

Millennials Face New Threat: Blue Light

Adding (Friendly) Bacteria to Skin Lotion
---
WATCH OUR VIDEOS
Airport Network - One Minute with Criterium CRO on Excellence in Clinical Trials
Featured at Travellers Hubs in US Airports

The Clinical Data Liaison: The Key to Better, Faster Clinical Trials
Featuring John M. Hudak, Prersident & Founder
---
LISTEN to OUR PODCASTS
CNN Interview with John Hudak
Featured at Travellers Hubs in US Airports

Criterium Celebrates 20 Years
Featuring John M. Hudak, President & Founder

The Site-Centric CRO: Best Practices for Excellent Site Relationships
Featuring Ed Jahn, Clinical Ops Specialist & Jaime Hudak, CDL

The Clinical Data Liaison: Better, Faster Trials
Featuring John M. Hudak, President & Founder

Agile Clinical Trials and Real-Time Data
Featuring John M. Hudak, President & Founder
---
READ OUR PUBLICATIONS
The Evolution of the Data Management Role: The Clinical Data Liaison Mary Stefanzick

Critical Clinical Research Factors in the Down Economy Lawrence Reiter, Ph.D

No Longer Lost In Translation
Dr. Gavin Leong in PharmaVOICE Magazine

Maintaining Clinical Operations: It's Just Good Business PharmaVoice View on Clinical Operations

EDC Implementation
Greg Bailey in PharmaVOICE, View on E-Solutions

Going Global
John M. Hudak in Future Pharmaceuticals

Trials Limber Up
John M. Hudak in Int'l Clinical Trials Magazine
---
VIEW OUR PRESENTATION
Criterium Capabilities Presentation
Corporate Overview, Trials & Experience
---
DOWNLOAD OUR BROCHURE
Criterium: Connect - Communicate - Control
Understand How We Do What We Do
---
---
MORE RESOURCES:

Life Science Knowledge Management Summit AUG 9-10 Boston MA
Call Ronny Schnel 310-619-6691

---
---
MANAGING SUCCESSFUL
Clinical Trials for

over 25 years!
Resources are precious, time is the enemy, and results are paramount.
ACCELERATE




your clinical trials...




---------------------




CHANGE




the workflow paradigm
- Information Management done right
- User-friendly technologies
- Improved trial efficiencies
- Talented, committed in-house staff
Proprietary technology solutions
PROVEN to improve your
clinical trial results.

- MAXIMUM client outcomes
- Small and AGILE Global CRO
- WIDE RANGE of Indications
- Expanded Oncology Consortia

Contact: John Hudak, President at jmhudak@criteriuminc.com