<
This Month's Clinical Focus:
INFECTIOUS DISEASE
>


MEET US AT ID WEEK 2017
OCT 4-8 San Diego CA
CALL Ronny Schnel 310-619-6691

---
Sanofi and NIH researchers develop "three-in-one" antibodies

As a potential breakthrough intervention for HIV/AIDS, in preclinical studies, trispecific antibodies show exceptional potency against HIV viruses
In a landmark study published in the journal Science, researchers produced genetically engineered antibodies with the highest activity and breadth of coverage yet seen against human immunodeficiency virus (HIV-1).

Natural antibodies recognize a single target on a foreign protein. In this study, antibodies were engineered to recognize three different target sites in one molecule. These HIV "trispecific" antibodies were highly effective in suppressing virus growth and infection.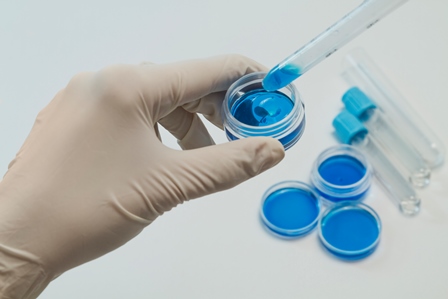 "Unlike natural antibodies, trispecific antibodies engage multiple targets in a single product. This approach to multi-targeting provides an opportunity to improve protection against HIV and represents a foundation for potential new treatments of cancer, immune, and infectious diseases," said Gary Nabel, Chief Scientific Officer and Senior Vice President of Sanofi, and lead co-author of the paper in Science.

A key challenge in using broadly neutralizing HIV antibodies to tackle the ongoing HIV pandemic is overcoming the remarkable genetic diversity of viruses around the world. The trispecific antibodies showed better coverage than any previously-studied antibody, neutralizing 99% of more than 200 diverse strains of HIV-1. One of the trispecific antibodies that recognized the CD4 binding site, the membrane proximal external region (MPER), and the V1V2 glycan site of HIV fully protected monkeys against infection from a mixture of two simian/human immunodeficiency viruses (SHIV). These viruses had shown resistance to single-target antibodies.

The trispecific antibody builds on proprietary technology developed by Sanofi, and was identified after dozens of different bispecific and trispecific combinations were tested. Sanofi is now manufacturing this trispecific antibody for use in a Phase I clinical trial expected to begin in 2018 at the National Institute of Allergy and Infectious Diseases (NIAID), part of the National Institutes of Health. The trispecific antibodies are currently in preclinical development, and their safety and efficacy have not been fully evaluated by any regulatory authority.

"Combination therapy has already demonstrated its value in HIV and cancer therapy. Trispecific antibodies represent a potential new class of therapeutics that can block multiple targets with a single agent. This new approach supports a central pillar of Sanofi's strategy to use multi-targeting to develop transformative medicines for incurable diseases," said Dr. Nabel.

These results come from the work of Sanofi, NIAID, Harvard Medical School, The Scripps Research Institute, and the Ragon Institute of MGH, MIT and Harvard. "At Sanofi, we understand that no single company can conquer major public health threats on its own. By joining forces, the public and private sectors can accelerate our efforts and likelihood of success against infectious diseases and cancer," said Elias Zerhouni, M.D., President, Global R&D, Sanofi.

SOURCE: Displayed with permission from PR Newswire
---
Gilead Receives Approval in Canada for Expanded Indication of EPCLUSA® (Sofosbuvir/Velpatasvir)
Treatment for Chronic Hepatitis C in Patients Co-Infected with HIV

Health Canada has granted a Notice of Compliance (NOC) for updated labeling of EPCLUSA® (sofosbuvir 400mg/velpatasvir 100mg), the first all-oral, pan-genotypic, once-daily single tablet regimen (STR) for the treatment of adults with chronic hepatitis C virus (HCV) infection, to include use in patients co-infected with HIV-1. (Health Canada granted EPCLUSA an NOC in July 2016, for the treatment of adults with genotype 1-6 chronic HCV infection without cirrhosis or with compensated cirrhosis, or with decompensated cirrhosis in combination with ribavirin.)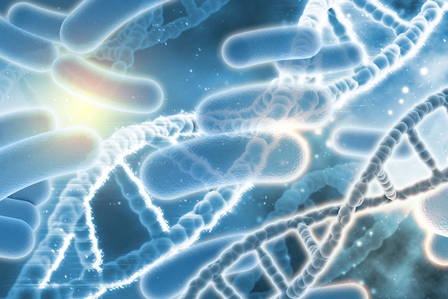 "HCV co-infection remains a major cause of morbidity in HIV-infected individuals. With this expanded indication, EPCLUSA provides co-infected patients with a much-needed one-pill-a-day regimen that works across all HCV genotypes and at all stages of disease. Being compatible with most widely-used antiretroviral regimens adds to its convenience," said Dr. Brian Conway, President and Medical Director, Vancouver Infectious Diseases Centre.

The supplemental new drug submission was supported by data from the open-label, Phase 3 ASTRAL-5 study, which evaluated 12 weeks of treatment with EPCLUSA in 106 subjects with genotype 1-4 HCV infection who were co-infected with HIV and on stable antiretroviral therapy. In the study, 95 per cent (101/106) of patients achieved the primary endpoint of SVR12, defined as an undetectable viral load 12 weeks after completing therapy. The study also included patients with compensated cirrhosis.

The safety profile of EPCLUSA in HCV/HIV co-infected patients was similar to that observed in HCV mono-infected patients. The most common adverse events (in at least 10 per cent of subjects) were fatigue (22 per cent) and headache (10 per cent).

"Hepatitis C progresses faster in individuals who are co-infected with HIV, often increasing and speeding up the onset of liver damage. Today, with pan-genotypic curative hepatitis C therapies approved for treatment in hepatitis C and HIV co-infected patients, it is an important time for patients to discuss treatment options with their health care providers." said Dr. Morris Sherman, Chairperson, Canadian Liver Foundation and Hepatologist at Toronto General Hospital. "EPCLUSA has already helped further simplify HCV treatment among mono-infected patients, and we are pleased that HCV/HIV co-infected patients can benefit from this pan-genotypic single tablet regimen," said Kennet Brysting, General Manager, Gilead Canada.

SOURCE: Displayed with permission from PR Newswire
---
Image credits: Lab Test Petri Dish courtesy FREEPIK Designers; DNA-and-Microbes courtesy FREEPIK by Kjpargeter
WHAT'S NEW AT CRITERIUM:
Current Global Studies:
Ph II Recurrent or Metastatic SCC-HNS
Ph II Refractory ALK Rearranged NSCLC
Ph IIa Leukemia/Lymphoma
Ph III Necrotizing Fasciitis
Ph II NSCLC
Ph II Breast CA with Brain Mets

SEE OUR STUDIES
OUR RESEARCH LIBRARY...
...is your access to continuing current information on successful clinical trials
---
FOLLOW OUR POSTS
See ALL POSTS at our BLOG

Meningitis Vaccine May Prevent Gonorrhea

1st FDA Approval for Sickle Cell in 20 yrs

Explosive Data on Fireworks Injuries

Probiotics to Treat Depression?
WATCH OUR VIDEOS
Airport Network - One Minute with Criterium CRO on Excellence in Clinical Trials
Featured at Travellers Hubs in US Airports

The Clinical Data Liaison: The Key to Better, Faster Clinical Trials
Featuring John M. Hudak, Prersident & Founder
---
LISTEN to OUR PODCASTS
CNN Interview with John Hudak
Featured at Travellers Hubs in US Airports

Criterium Celebrates 20 Years
Featuring John M. Hudak, President & Founder

The Site-Centric CRO: Best Practices for Excellent Site Relationships
Featuring Ed Jahn, Clinical Ops Specialist & Jaime Hudak, CDL

The Clinical Data Liaison: Better, Faster Trials
Featuring John M. Hudak, President & Founder

Agile Clinical Trials and Real-Time Data
Featuring John M. Hudak, President & Founder
---
READ OUR PUBLICATIONS
The Evolution of the Data Management Role: The Clinical Data Liaison Mary Stefanzick

Critical Clinical Research Factors in the Down Economy Lawrence Reiter, Ph.D

No Longer Lost In Translation
Dr. Gavin Leong in PharmaVOICE Magazine

Maintaining Clinical Operations: It's Just Good Business PharmaVoice View on Clinical Operations

EDC Implementation
Greg Bailey in PharmaVOICE, View on E-Solutions

Going Global
John M. Hudak in Future Pharmaceuticals

Trials Limber Up
John M. Hudak in Int'l Clinical Trials Magazine
---
VIEW OUR PRESENTATION
Criterium Capabilities Presentation
Corporate Overview, Trials & Experience
---
DOWNLOAD OUR BROCHURE
Criterium: Connect - Communicate - Control
Understand How We Do What We Do
---
---
MORE OPPORTUNITIES:

2nd ASM Conference
Rapid Applied Microbial Next-Gen Sequencing & Bioinformatic Pipelines
OCT 8-11 Washington DC
Call Ronny Schnel 310-619-6691

---
---
~ FOUNDED in 1991 ~
MANAGING SUCCESSFUL
Clinical Trials for

over 25 years!
Resources are precious, time is the enemy, and results are paramount.
ACCELERATE




your clinical trials...




---------------------




CHANGE




the workflow paradigm...
- Information Management done right
- User-friendly technologies
- Improved trial efficiencies
- Talented, committed in-house staff
Proprietary technology solutions
PROVEN to improve your
clinical trial results.

- MAXIMUM client outcomes
- Small and AGILE Global CRO
- WIDE RANGE of Indications
- Expanded Oncology Consortia

Contact: John Hudak, President at jmhudak@criteriuminc.com