<
This Month's Clinical Focus:
CNS - NEUROLOGY
>


MEET US AT SABCS 2017
DEC 5-9 San Antonio TX
CALL Ronny Schnel 310-619-6691

---
New Antibodies Target Structures Shared by Proteins Thought to Worsen Several Neurological Diseases

A new kind of antibody targets a feature shared by proteins thought to cause the most damage in Alzheimer's disease, Parkinson's disease, and related conditions, creating potential for a unified treatment approach.

The new study is based on decades of work arguing that the contribution to disease of key proteins – amyloid beta and tau in Alzheimer's, alpha-synuclein in Parkinson's, and prion proteins in conditions like mad cow disease – is driven by certain, toxic forms dominated by a common structure: bundles of "beta sheets" in clumped proteins.

In tissues from autopsied patients with these diseases and in live mice, experiments demonstrated how the study antibodies target and remove only these toxic forms, say the authors, and without triggering the immune toxicity that has frustrated treatment development efforts to date.

"In an atmosphere where countless treatments have failed in clinical trials over the last 15 years, the fact that our approach continues to be effective in rigorous tests should be of interest to our peers and the industry, even if it runs contrary to conventional thinking," says corresponding author Fernando Goni, PhD, research associate professor in the Department of Neurology at NYU School of Medicine.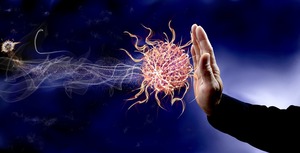 New Approach
The study focuses on proteins that form important structures in the brain. The instant they form as chains of amino acids, proteins fold into complex shapes needed to do their jobs. Unfortunately, proteins can also "misfold" for countless reasons (genetic abnormalities, toxins, age-associated cell processes, inflammation, etc.) that eventually cause the diseases addressed by the current study. Cells and tissues die as misshapen proteins stop working and build up, but the field has struggled to pinpoint which of these shifting forms to target as the key drivers of disease.

Many research efforts, including the current study, seek to design antibodies shaped to attach to and remove the right targets. Past and ongoing attempts have targeted the initial, short chains of amino acids that serve as basic, repeating structural units (monomers) of each misfolded protein. Still others targeted end-stage fibrils, each made of thousands of monomers, which accumulate in plaques and tangles that tissues cannot eliminate. Neither approach has yielded an effective therapy.

"This publication details the first system for making antibodies that truly target only toxic oligomers of misfolded proteins dominated by beta sheets across several diseases, and without regard to the amino-acid makeup of each misfolded protein's monomer," says Goni.

Complete report: Scientific Reports 7, Article number: 9881 (2017)
http://www.nature.com/articles/s41598-017-10393-z

SOURCE: Displayed with permission from PR Newswire
---
Biohaven Completes Enrollment In The First Of Two Pivotal Phase 3 Clinical Trials Of Rimegepant
Rimegepant, a 2nd generation oral CGRP-Receptor Antagonist, is for the acute treatment of Migraine

<![if !vml]>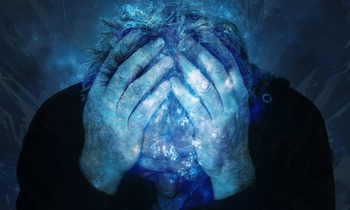 <![endif]>Biohaven Pharmaceutical Holding Company Ltd. announced that it is completing enrollment in the first of its two registrational Phase 3 clinical trials, Study BHV3000-301, to establish the safety and efficacy of orally-dosed rimegepant. Study BHV3000-301 has enrolled over 1,400 subjects since July 2017. Rimegepant is a second generation, oral, calcitonin gene related peptide (CGRP) receptor antagonist being developed for the acute treatment of migraine. Rimegepant has composition of matter protection until 2030, not including patent term adjustment or any potential patent term extension. Rimegepant is one of only two small molecule CGRP-receptor antagonists in late stage clinical development.

CGRP-receptor antagonists represent a novel class of drug candidates designed to block the molecules in the body responsible for pain and associated symptoms that occur during a migraine attack. Additionally, large numbers of migraine patients, especially those with cardiovascular disease or hypertension for whom existing treatment options such as triptans are contraindicated, may benefit from safe and effective oral CGRP-receptor antagonists since this class of drugs is not associated with vasoconstriction.

Vlad Coric, M.D., Chief Executive Officer at Biohaven commented, "Completing enrollment in this large Phase 3 pivotal trial in four months reflects the high unmet need of people with migraine and dissatisfaction with current treatment approaches. Our team has focused on advancing small molecule CGRP-receptor antagonists in convenient and easy to use oral or intranasal formulations for patients to control migraines when and where a debilitating attack hits. We want to give patients the means to control their migraines in their own hands—tablets comprise the vast majority of migraine therapy prescriptions reflecting patient preference while nasal formulations provide rapid, non-invasive treatment. Based upon our Phase 2 data, we believe our lead candidate, rimegepant, has the potential to be a best-in-class and first-in-class treatment option for the acute treatment of migraine."
In a previously completed Phase 2b clinical trial, the 75 mg dose of rimegepant was observed to have achieved a statistically significant improvement compared to placebo at two hours post-dosing on all four key migraine symptoms: pain, nausea, photophobia and phonophobia. To the Company's knowledge, rimegepant is the only oral, small molecule CGRP-receptor antagonist currently in development that has achieved statistically significant improvements on all four of these key migraine symptoms within a single study. Rimegepant treated patients also experienced durable efficacy, achieving statistically higher rates of pain freedom at 24 and 48 hours post-dosing compared to placebo. Durability of treatment response is an important unmet need not fulfilled by current treatment options.

SOURCE: Displayed with permission from PR Newswire
---
Image credits: Antibody Defense courtesy of Pixabay by WerbeFabrik CC0 License; Migraine courtesy of Pixabay by TypographyImages CC0 License