<
This Month's Clinical Focus:
GASTROENTEROLOGY
>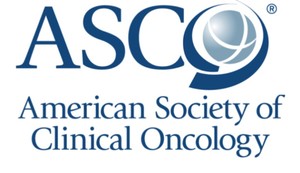 MEET US AT GI-ASCO 2018
JAN 18-20 San Francisco CA
CALL Ronny Schnel 310-619-6691


---
BioProtect Launches an International Multi-Center Clinical Study Following FDA Investigational Device Exemption (IDE)

FDA has granted Investigational Device Exemption approval (IDE) to conduct a pivotal clinical study examining the use of the ProSpace™ Balloon System to prevent rectal toxicity following prostate cancer radiotherapy

BioProtect, the technology leader in biodegradable balloon spacers protecting normal tissue during radiation therapy, announced the launch of its clinical trial following Investigational Device Exemption (IDE) approval granted by the FDA in November 2017. The trial is a prospective, randomized study to demonstrate the safety and efficacy of the ProSpace biodegradable spacer to protect the rectum and lower GI tract during radiation therapy for prostate cancer compared to patients without any spacers.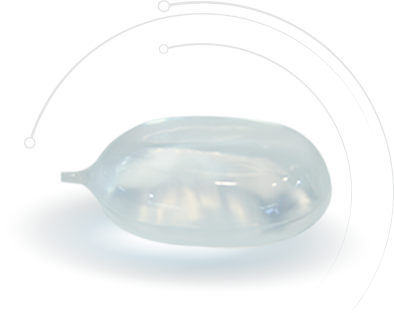 "We are addressing a major downside of prostate cancer radiotherapy, which is complications of bowel function and rectal toxicity associated with radiation exposure to the rectum adjacent to the prostate. This challenge is clinically relevant in all radiation modalities," said Israel Birenbaum, BioProtect CEO. "Clinical studies outside the USA have shown that the ProSpace balloon spacer is a safer device providing significant reduction of rectal radiation exposure compared to currently available treatments," he said. "Launching the study is a significant milestone towards obtaining Marketing Approval in the U.S."

About the ProSpace Balloon System: The ProSpace is a novel, biodegradable polymer balloon spacer designed to safely and temporarily separate the rectum from the prostate during prostate cancer radiation therapy. Rectal radiation exposure is a major limiting factor in prostate radiation oncology and a cause for acute and chronic rectal toxicity, manifested in rectal pain and bleeding. The ProSpace is designed for transperineal implantation, possibly during markers implantation. ProSpace is approved for sale in Europe under CE regulations. The company believes it could be used to spare the rectum in hundreds of thousands of patients who are undergoing prostate cancer radiotherapy every year.

SOURCE: Displayed with permission from PR Newswire

---
Ardelyx Successfully Completes T3MPO-3 Safety Extension Study of Tenapanor for IBS-C
Favorable Tolerability Profile Demonstrated in 1-year Safety Study

Ardelyx, Inc. (NASDAQ: ARDX) announced that the company successfully completed the safety extension portion of its Phase 3 T3MPO program, designed to support the registration of tenapanor for the treatment of patients with irritable bowel syndrome with constipation (IBS-C). People who had completed either T3MPO-1 or T3MPO-2, the two Phase 3 trials of tenapanor for IBS-C, were eligible to enter the safety extension study, T3MPO-3.


Results from T3MPO-3 showed a mean tenapanor compliance rate of approximately 98 percent, and that tenapanor was well-tolerated among the 240 patients treated. Of patients treated, 9.2 percent reported experiencing diarrhea, with only 1.7 percent of patients discontinuing treatment due to diarrhea. The overall discontinuation rate in the study was just 2.1 percent.

"We are very excited to see that tenapanor was so well-tolerated in patients treated for up to a year, resulting in minimal treatment discontinuations," said David P. Rosenbaum, Ph.D., chief development officer of Ardelyx. "The rate of diarrhea reported among patients was lower than that observed in both the T3MPO-1 and T3MPO-2 trials, which may further suggest that diarrhea occurs early in treatment and bowel movements can be normalized over time. These findings, along with the large number of people who elected to stay on tenapanor treatment for such an extended period of time, reinforce tenapanor's potential as an effective and well-tolerated chronic treatment for people with IBS-C."

Tenapanor, discovered and developed by Ardelyx, is a first-in-class, proprietary, minimally absorbed, oral, experimental medication. Two Phase 3 clinical trials for tenapanor in IBS-C have been completed by Ardelyx, each demonstrating statistical significance for the primary endpoint, the combined responder rate for six of 12 weeks, defined as a 30 percent reduction in abdominal pain and an increase of one or more complete spontaneous bowel movements (CSBM) in the same week, compared to baseline, for at least six of the 12 weeks of the treatment period.

The positive results from both the T3MPO-1 and T3MPO-2 studies, combined with the extensive safety data, support Ardelyx's plans to submit its first New Drug Application to the U.S. Food and Drug Administration for this indication in the second half of 2018.

SOURCE: Displayed with permission from PR Newswire

---
Image credits: BioProtect Balloon courtesy of BioProtect; Man with stomach ache courtesy of FREEPIK by luis_molinaro CC0 License