<
This Month's Clinical Focus:
THORACIC/LUNG CA
>

MEET US AT IASLC 2018
FEB 21-24 Santa Monica CA
CALL Ronny Schnel 310-619-6691

---
Chinese scientists succeed in world's first stem-cell-regenerated healthy lung tissue

Chinese researchers have regenerated human lung tissue in a patient using that patient's own stem cells, the first time that has been achieved worldwide

After obtaining dozens of stem cells by brushing a patient's lungs, researchers let the cells multiply into the tens of millions in a lab, then transplanted them into the damaged part of the patient's lungs. After three to six months, the stem cells formed new lung structures, repairing the damaged tissues, said Zuo Wei, lead researcher of the team from the School of Medicine of Tongji University in Shanghai.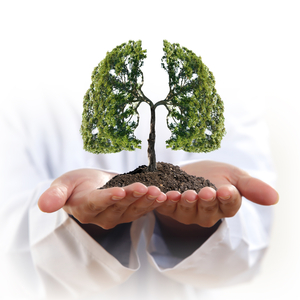 "The research signifies that the revival of human organs has stepped out of the lab and into clinical application," said Zhang Jun, Party chief of the school. A paper about their study was published on the Protein & Cell website, a Beijing-based international journal.

Once lung tissues are damaged and develop fibrosis - excessive growth of connective tissue - the disease often continues and cannot be reversed. Traditional medicines only slow down the process of fibrosis, doctors said. However, stem cells have the ability to regenerate and repair tissue, Zuo said. In lab experiments, the lungs of mice with fibrosis in their organs became "very healthy" three weeks later, he said.

More than 80 patients have been involved in the clinical experiments since April 2016, and all of them showed progress in indicators such as lung capacity and walking distance, Zuo said. "The repair and substitution for the lesion tissues in lungs are clearly visible through CT scans and they reported less coughing, sputum and shortness of breath," Zuo said. Not all damaged tissue can be replaced by transplanted stem cells, he said, but improvement is visible for everyone to see.

Such transplants are not suitable for all kinds of lung diseases. "It will mainly work for lung diseases caused by damaged tissues, such as bronchiectasis, chronic obstructive pulmonary disease and interstitial lung disease. Lung cancer is not included," Zuo said. Dai Xiaotian, a doctor from the respiration department of the First Hospital affiliated to the Army Medical University in Chongqing, who was responsible for the clinical experiments in the research, said more patients will be recruited this year and the patients will all undergo longterm observation. Research this year will also focus on whether such transplants will work for patients with other diseases, such as of the kidneys and uterus, Zuo said.

SOURCE: By Zhou Wenting - Displayed with permission from China Daily via RePubHub License

---
Single Blood Test Screens For Eight Cancer Types
Provides unique new framework for early detection of the most common cancers

Johns Hopkins Kimmel Cancer Center researchers developed a single blood test that screens for eight common cancer types and helps identify the location of the cancer.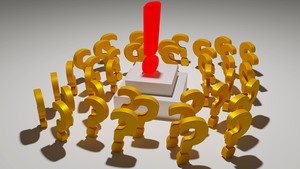 The test, called CancerSEEK, is a unique noninvasive, multianalyte test that simultaneously evaluates levels of eight cancer proteins and the presence of cancer gene mutations from circulating DNA in the blood. The test is aimed at screening for eight common cancer types that account for more than 60 percent of cancer deaths in the U.S. Five of the cancers covered by the test currently have no screening test. The findings were published online by Science.

"The use of a combination of selected biomarkers for early detection has the potential to change the way we screen for cancer, and it is based on the same rationale for using combinations of drugs to treat cancers," says Nickolas Papadopoulos, Ph.D., senior author and professor of oncology and pathology.

"Circulating tumor DNA mutations can be highly specific markers for cancer. To capitalize on this inherent specificity, we sought to develop a small yet robust panel that could detect at least one mutation in the vast majority of cancers," says Joshua Cohen, an M.D.-Ph.D. student at the Johns Hopkins University School of Medicine and the paper's first author. "In fact, keeping the mutation panel small is essential to minimize false-positive results and keep such screening tests affordable."

The investigators initially explored several hundred genes and 40 protein markers, whittling the number down to segments of 16 genes and eight proteins. They point out that this molecular test is solely aimed at cancer screening and, therefore, is different from other molecular tests, which rely on analyzing large numbers of cancer-driving genes to identify therapeutically actionable targets.

In this study, the test had greater than 99 percent specificity for cancer. "Very high specificity was essential because false-positive results can subject patients to unnecessary invasive follow-up tests and procedures to confirm the presence of cancer," says Kenneth Kinzler, Ph.D., professor of oncology and co-director of the Ludwig Center. The test was used on 812 healthy controls and produced only seven false-positive results.

The test was evaluated on 1,005 patients with nonmetastatic, stages I to III cancers of the ovary, liver, stomach, pancreas, esophagus, colorectum, lung or breast. The median overall sensitivity, or the ability to find cancer, was 70 percent and ranged from a high of 98 percent for ovarian cancer to a low of 33 percent for breast cancer. For the five cancers that have no screening tests—ovarian, liver, stomach, pancreatic and esophageal cancers—sensitivity ranged from 69 percent to 98 percent.

"A novelty of our classification method is that it combines the probability of observing various DNA mutations together with the levels of several proteins in order to make the final call," says Cristian Tomasetti, Ph.D., associate professor of oncology and biostatistics, who developed the algorithm. "Another new aspect of our approach is that it uses machine learning to enable the test to accurately determine the location of a tumor down to a small number of anatomic sites in 83 percent of patients."

Although the current test does not pick up every cancer, it identifies many cancers that would likely otherwise go undetected. "Many of the most promising cancer treatments we have today only benefit a small minority of cancer patients, and we consider them major breakthroughs. If we are going to make progress in early cancer detection, we have to begin looking at it in a more realistic way, recognizing that no test will detect all cancers," says Bert Vogelstein, M.D., co-director of the Ludwig Center, Clayton Professor of Oncology and Howard Hughes Medical Institute investigator.

To zero in on the analytes they included in their CancerSEEK test, the research team pulled data from more than three decades of cancer genetics research generated at their Ludwig Center at Johns Hopkins, where the first genetic blueprints for cancer were created, as well as data from many other institutions. To precisely determine the optimal number of DNA bases to assess in the CancerSEEK test, the researchers used a method based on diminishing returns, including the DNA markers that were useful to detecting the cancers and eliminating those that did not add benefit. The result was a relatively small panel of highly selective DNA markers.

SOURCE: Displayed with permission from PR Newswire

---
Image credits: Lung-Trees courtesy of Shutterstock; Questions courtesy of Pixabay by ColiN00B CC0 Lic
WHAT'S NEW AT CRITERIUM:
Current Global Studies:
Ph II Recurrent or Metastatic SCC-HNS
Ph II Refractory ALK Rearranged NSCLC
Ph IIa Leukemia/Lymphoma
Ph III Necrotizing Fasciitis
Ph II NSCLC
Ph II Breast CA with Brain Mets

SEE OUR STUDIES
OUR RESEARCH LIBRARY...
...is your access to continuing current information on successful clinical trials
---
FOLLOW OUR POSTS
See ALL POSTS at our BLOG

Huntington's Disease Kills Cancers

ALL USA Cancer Deaths Decline Again

New Discovery in Predictors of Parkinsons

Breast Cancer Fatalities Plummet 40%

Meningitis Vaccine May Prevent Gonorrhea
WATCH OUR VIDEOS
Airport Network - One Minute with Criterium CRO on Excellence in Clinical Trials
Featured at Travellers Hubs in US Airports

The Clinical Data Liaison: The Key to Better, Faster Clinical Trials
Featuring John M. Hudak, Prersident & Founder
---
LISTEN to OUR PODCASTS
CNN Interview with John Hudak
Featured at Travellers Hubs in US Airports

Criterium Celebrates 20 Years
Featuring John M. Hudak, President & Founder

The Site-Centric CRO: Best Practices for Excellent Site Relationships
Featuring Ed Jahn, Clinical Ops Specialist & Jaime Hudak, CDL

The Clinical Data Liaison: Better, Faster Trials
Featuring John M. Hudak, President & Founder

Agile Clinical Trials and Real-Time Data
Featuring John M. Hudak, President & Founder
---
READ OUR PUBLICATIONS
The Evolution of the Data Management Role: The Clinical Data Liaison Mary Stefanzick

Critical Clinical Research Factors in the Down Economy Lawrence Reiter, Ph.D

No Longer Lost In Translation
Dr. Gavin Leong in PharmaVOICE Magazine

Maintaining Clinical Operations: It's Just Good Business PharmaVoice View on Clinical Operations

EDC Implementation
Greg Bailey in PharmaVOICE, View on E-Solutions

Going Global
John M. Hudak in Future Pharmaceuticals

Trials Limber Up
John M. Hudak in Int'l Clinical Trials Magazine
---
VIEW OUR PRESENTATION
Criterium Capabilities Presentation
Corporate Overview, Trials & Experience
---
DOWNLOAD OUR BROCHURE
Criterium: Connect - Communicate - Control
Understand How We Do What We Do
---
---
MORE OPPORTUNITIES:


SEE US AT:
Outsourcing in Clinical Trials WEST
FEB 21-22 Burlingame CA
Call Ronny Schnel 310-619-6691

---
---
~ FOUNDED in 1991 ~
MANAGING SUCCESSFUL
Clinical Trials for

over 25 years!
Resources are precious, time is the enemy, and results are paramount.
ACCELERATE




your clinical trials...




---------------------




CHANGE




the workflow paradigm...
- Information Management done right
- User-friendly technologies
- Improved trial efficiencies
- Talented, committed in-house staff
Proprietary technology solutions
PROVEN to improve your
clinical trial results.

- MAXIMUM client outcomes
- Small and AGILE Global CRO
- WIDE RANGE of Indications
- Expanded Oncology Consortia

Contact: John Hudak, President at jmhudak@criteriuminc.com